5 Ways a CRM Can Make Your Business More Profitable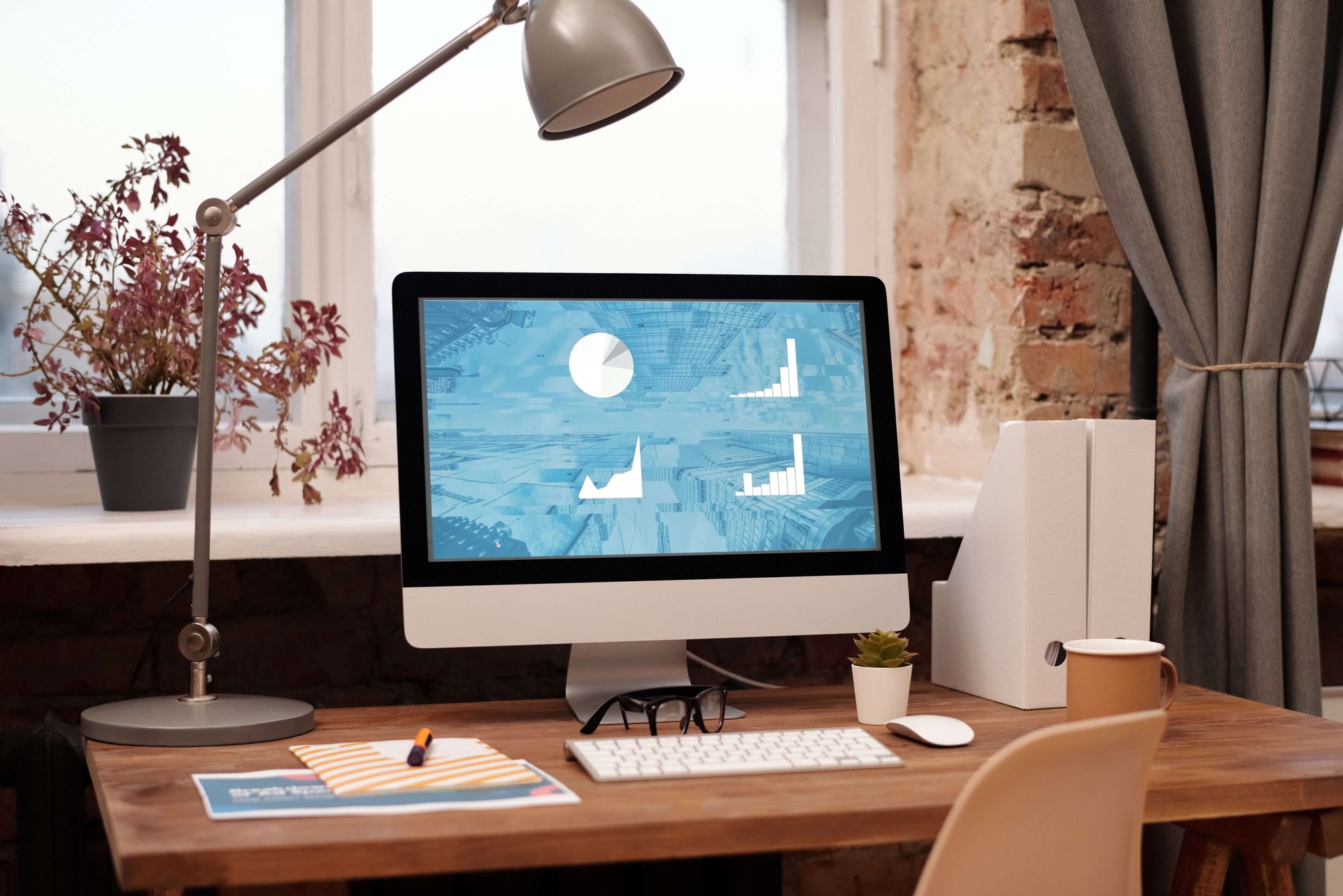 What is a CRM?
Before we discuss the 5 ways a CRM can benefit and make your business more profitable, we need to define what a CRM is! CRM stands for customer relationship management, which is usually a cloud software that allows you to manage customers. CRMs let you see how your customers engage with your business and the process they take to convert into a sale. Our free CRM called Moment is packed with features that allow you to find gaps in your business that you can take advantage of. Before CRM technology, businesses needed paper trails of their customers, but now that everything is digital, your team can access unified customer data on the cloud!
Now that we know what a CRM is, let's dive into the 5 ways a CRM can make your business more profitable!
1. Improve Customer Retention
If you ask any brick-and-mortar business, they will tell you that the customer is always right. With a CRM you can provide the best customer service for your online business clients. CRMs allow you to communicate with your customers and maintain communication with them. If a customer of yours has an issue with your product or service, a CRM solution can help your customer service team get to them in a timely manner.
Putting the customer first and giving them a great experience will increase your profits as you will keep them coming back. Moment, our free CRM comes with a free live chat that you can add to your website. This allows you to provide the best customer service as soon as possible. Overall, using Moment or any CRM will help you build better relationships with your customers and improve your customer retention rate.
2. Find and Fix Weak Spots
There is always room for improvement, and your business is no exception! With a CRM you can find weak spots in your website, sales funnel and marketing campaigns. CRMs allow you to track where your customers are engaging in your sales funnel and where they are falling off. Moment comes with free session recording which gives you an exact replay of how your customers are interacting with your website or app! Using session recording you can easily see where customers are having issues or dropping off. Finding and fixing these faults on your website or sales process will ultimately increase your profits.
Aside from session recording, with Moment you can also add notes and segment users based on their problems or objections. This can give your sales or support team important data which they can review with upper management. Essentially, CRMs allow you to gain vital customer feedback regardless of where they are in your sales funnel. Improving your sales funnel and customer service will continuously improve your business, especially when using a CRM like Moment.
3. Nurture Leads into Customers
Having a website visitor turn into a customer is not as easy as adding a shop to your website. A lot of your potential leads need nurturing to turn into paying customers. Lead nurturing is the process of engaging with your leads in a systematic manner. The best way to do this is with a CRM that has email marketing. Moment allows you to send scheduled emails to your leads so they are continuously engaged and updated.
There are three general sections of a sales funnel, the top, middle and bottom. At the top of the funnel, you should nurture your leads with informational and introductory emails and content. In the middle of the funnel, you should inform the leads about competitors and your advantages over them. Finally, at the bottom, you should provide promotional offers to win them over a competitor. Depending on where your leads are in your sales funnel, you should send them the correct targeted emails so that you do not come off as being pushy.
We recommend you sign up to Moment for free so you can utilize email marketing; if you decide not to nurture leads, you may be missing out on a lot of money!
4. Increase Productivity
CRM software, such as Moment, increase productivity in your business in many ways. CRMs unify business data and acts as a central repository, which every department in your business can use. Unlike in the past, you no longer have to call your fellow team members and notify them about customer updates. Everything is on the cloud and can be retrieved, shared, delegated and segmented. CRM software allows you to automate a lot of tasks, which improves productivity within the organization.
One of the most powerful features of a CRM is the fact that it allows your team to collaborate. This increases productivity as you can easily see the previous interactions your colleagues had with a customer, instead of having to guess or ask them. With a CRM you can track communications with a tool such as a free live chat. This increases productivity and profits as you can easily answer any questions or objections a customer may have.
Email marketing is also included with Moment, which saves your employees a lot of time. Instead of having to email potential customers one at a time, you can send scheduled emails to different users depending on where they are in your sales funnel.
5. Promotes Loyalty
CRM software allows you to increase customer loyalty in many ways. An example of this is remembering a customer's birthday and automatically emailing them a celebratory coupon code. CRMs such as Moment also allow you to keep notes about specific customers so that you remember key details about them. Moment's free live chat allows you to view a history of the exchanged messages with your customers, which makes it easy to chat about previous topics. All these features increase the customer service experience, which promotes loyalty. Remembering key details shows that you care about your customers and that you have been putting in the effort to support them.
Final Notes
Having a CRM is a great step in improving your business, customer experience, and productivity, which ultimately increases profits.
If you are ready to use a CRM for your business, sign up to Moment for free, and get full access to all the features such as live chat, session recording, customer journeys and much more!
Happy Chatting! 💬