Common Website Mistakes: How a CRM Can Help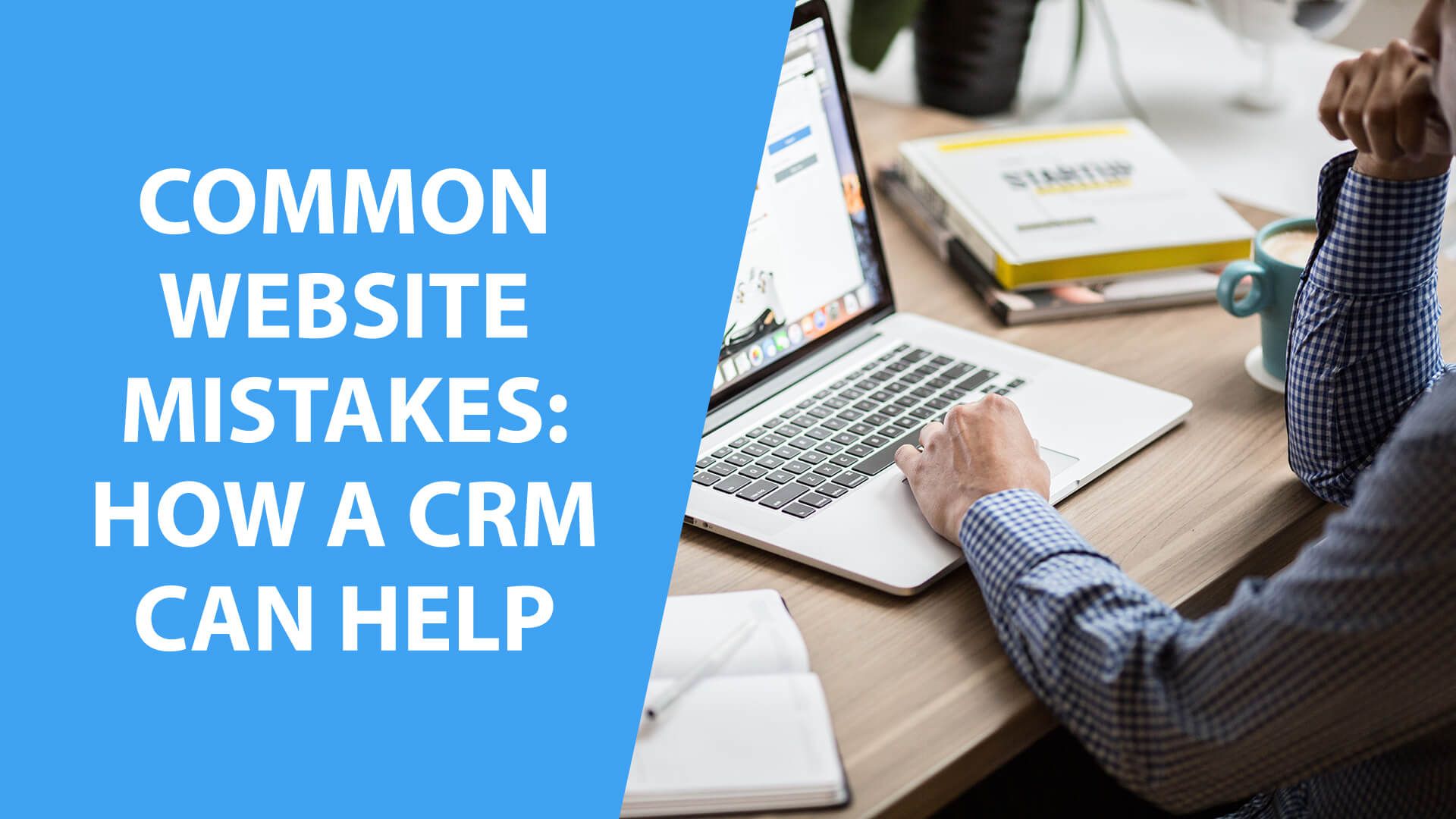 In this blog, we will discuss common website management mistakes and how a free CRM like Moment can help you with them!
Your website is crucial to your business, especially if you are an online or e-commerce brand. As a brick-and-mortar business, your website is still very important! In fact, it can be seen as your online real estate; the location (on search engines), and the accessibility can be analogous to your physical location! When your website is well maintained and is designed properly, you will convert more website visitors into customers, increasing your business' revenue and profits.
What is a CRM and how can they help?
CRMs are customer relationship management tools, one of the best free tools you can add to your website and business software repertoire. Most CRMs are cloud software, so your business can simply login on to a web browser and start managing leads, prospects and customers in a centralized area, with other team members and departments! We will discuss how a CRM can rectify some common issues when managing a website throughout this blog, and how a CRM can improve your business functions and profitability!
Here are a few common website mistakes, and how a free CRM can help:
Not Fixing Bad Design and Errors
As noted earlier, your website is one of the most important factors when it comes to your business success, especially if you are an online business or e-commerce store. You need to invest in your customer experience so that you can retain customers and make more sales. There are many ways to improve your customer experience, and updating your old design is one of them. Having a modern website and effective call to actions are pivotal to getting more customers.
Moment's free session recording gives you a full replay of website visitors, which can help you A/B test your website, find design that converts better than before, and overall user experience. You will also find any errors or broken links, which will decrease your bounce rate and improve the time spent on your website!
Not Replying To Customers
Let's say your website is now perfect using session recording, and visitors are staying on your website for a longer period of time. However, you simply have a contact form, and no live chat options available to them… Chances are you will not be replying to them instantly, and they will forget about your business; as many do. This will increase your customer acquisition costs, especially if you're spending on ads, as many leads will slip through the cracks.
Moment comes with the best free live chat on the market, allowing you to instantly reply to questions, provide the best customer support, and ultimately win your visitor's and customer's trust, compared to a contact form!
Not Optimizing Traffic To Your Website
There are many opportunities and strategies available to improve the traffic to your website. One method is to run optimized ads, on social media or on search engines; however, it may cost an arm and a leg to conduct. One of the highest ROI strategies is deploying an email marketing campaign. Prospecting potential clients, and then sending them personalized emails can improve your traffic and sales greatly! This is especially true for high-ticket customers, that require a more personal approach, compared to bombarded advertisements.
Moment comes with free email and message automation and campaigns that let you send personalized copy straight to your leads and customers. Combined with a foolproof email marketing strategy, you will be able to improve your website traffic and sales to new heights!
Bonus: Using Copyrighted Content
Finally, it's super important not to use unlicensed copyrighted images or content on your website. You may be charged a hefty fine, and that fine might be based on how long the content was on your website. It's best to use a website such as Pexels, or Pixabay to find images and video content that is royalty-free; which won't cause you legal issues in the long run! It's better to be safe than sorry, you can also purchase images from stock websites; although they can end up costing a lot depending on the content and the provider you go with!
The Best Free CRM: Moment
In the end, there are many website management mistakes your business and employees can make. These include not fixing or updating website design and errors, not replying to customers in real-time, not optimizing your website for conversion and finally using unlicensed copyrighted content.
Moment, the best free CRM for a small business, can help navigate and rectify these issues, and exceed your sales quotas, without breaking the bank! Moment comes with a free live chat widget, connected to your team's unified inbox, free session recording and even free email and message automation; all working in synergy to take your business to the next level!
If you're ready to optimize your website and business, try Moment today for free, no credit card required!
Need help using or installing Moment? Contact our live chat support!

Happy Chatting! 💬