5 Ways to Win Your Customer's Trust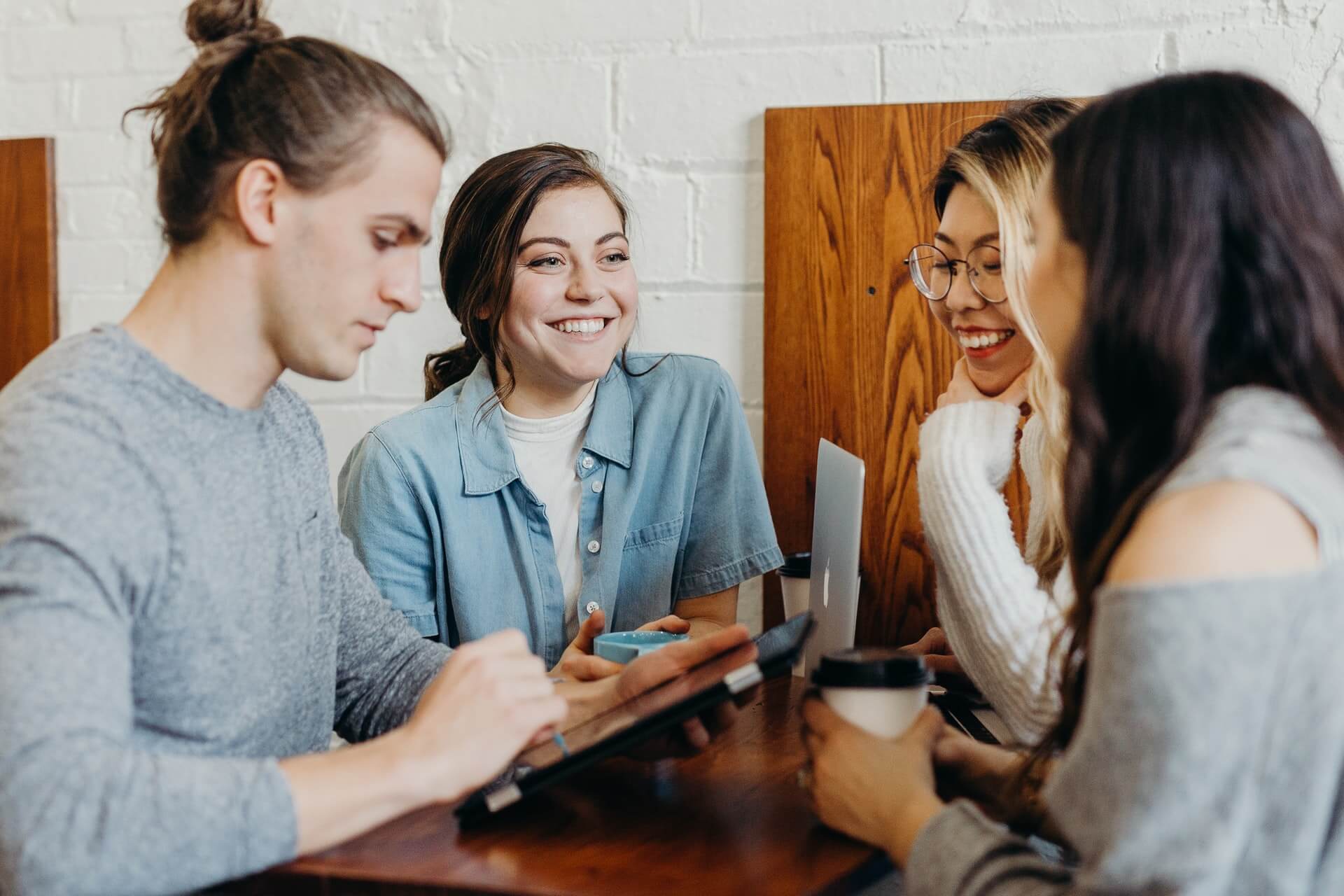 When running a business, gaining your customer's trust is essential. They won't do business with you if they don't trust you. In fact, a study by the Journal of Marketing found that customers are more likely to do business with companies they trust.
Since most businesses operate online and have a website, it's paramount to establish trust and social proof with your online marketing. We've all been on websites that look dodgy, lack customer support, have zero testimonials and a whole slew of other red flags. Websites and online businesses that do not build trust have lower conversion rates than businesses that establish trust.
More people are aware of their online safety and spending habits, which makes having a trustworthy website and business more important than ever. Retention is another crucial reason to win your customer's trust. The stronger you build your relationship with your customers, the longer they will stay with your business.
Moment is our free CRM which is great for building customer relationships. So how can you go about winning your customer's trust? In this blog post, we will discuss 5 ways to win your customer's trust, and how Moment can help!
1. Provide Top-tier Customer Service
In order to provide top-tier customer service, you must be able to effectively communicate with your customers. This means being able to listen to their concerns and questions, and then responding in a way that is helpful and informative. Additionally, you should always be available to help resolve any issues that may arise. By providing top-tier customer service, you will build customer loyalty and repeat business. Remember the golden rule: treat others as you would want to be treated. This means being courteous and respectful, even if the customer is angry or upset. By demonstrating that you care about their experience, you will be diffusing the situation and resolving their issues.
Moment, our free CRM, comes with a completely free live chat which you can easily add to your website. A live chat is a great way to provide customer service, as you will have punctual and convenient communication with your customers.
2. Display Prominent Testimonials
Positive customer reviews and testimonials are yet another approach to winning a customer's trust, especially when the testimony is from a prominent company or individual. You may post reviews and testimonies on your website, blog, and social media. If you come across a customer who had a positive experience with your business, you can ask them directly for a review or a quick excerpt. Positive feedback from actual customers will make other prospects more inclined to trust your company.
Using Moment, you can ask for reviews and testimonials from live chat messages or email marketing campaigns. Publishing these reviews and testimonies can assist your business in gaining more credibility, which increases customer trust and loyalty.
3. Have a Faultless Website
Having a Faultless Website is important when building customer trust. Websites that appear broken, or have issues within their landing pages create a frustrating environment for prospects and customers. This will increase your bounce rate. To have an error-free website, there are several key areas to focus on:
Call to actions should be easy to find and the buttons should work
The overall design should be clean and professional
There should be no broken links or pages
The content should be well written and free of errors
The site should be easy to navigate
Moment comes with free session recording, which allows you to directly see your customer and website visitor's interactions with your website. With the live replay of their website visit, you can easily find errors and faults in your website, which you can promptly fix. This allows your website to become error-free, which will ultimately increase your customer's trust and sanity!
4. Create Meaningful Customer Relationships
Creating meaningful customer relationships is a great way of winning your customer's trust. The more personal you get with your customer, the more likely they will stay with your business. Having a meaningful relationship with your customer shows that you truly care about them.  It's important to remember that every customer is different, so you'll need to find ways to connect with each one on a personal level. It is important to remember key details about your customers and prospects, such as their birthday, their likes and dislikes and their business goals. This way you can send them personalized messages that will make them feel special and appreciated.  By taking the time to connect with your customers on a personal level, you'll be able to build strong, long-lasting relationships that will benefit both you and them.
Moment's unified inboxes allow you to delegate conversations without losing details about your customers and leads. Using Moment's note feature, you can write important details from previous conversations which will help your sales or customer service team in future conversations.
5. Provide Superior Services and Products
Providing superior services and products is a foolproof way to win customer trust. Think about it, would a customer stay with a business that offers a low-quality product or service? Chances are they will take their money to one of your competitors! To win customer trust is to provide consistent, high-quality services and products. This means that you should always be working to improve the quality of your offerings, so customers know they can rely on you for a great experience every time.
Maintaining a high-quality offering can be difficult, especially if you're a growing business. This is why it is so important to have systems and processes that will help you keep track of quality control. Make sure you are constantly evaluating your offerings and looking for ways to improve. Don't be afraid to ask your customers directly about how you can improve. This direct feedback will increase your current and future customers' trust. Using Moment's free messaging and live chat is a reliable way to ask your customers' opinions about your services and products.
Conclusion
At the end of the day, winning your customer's trust is about providing the best customer service and customer experience. Having high-quality branding, marketing and communications is a notable way to win trust. Using session recording, you can solve customer frustrations and errors within your website or app. Finally, using live chat to support and create meaningful relationships with your customers will win your customer's trust and loyalty. We hope you enjoyed these 5 tips on how to win your customer's trust!
Try Moment for free today and get live chat, session recording, user timelines and unified inboxes, without a credit card!
Happy Chatting! 💬