How to use a Live Chat to provide Customer Support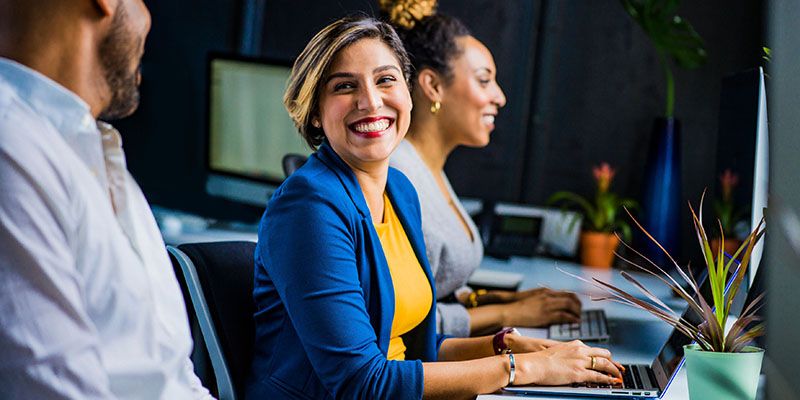 So you're thinking about providing customer support via live chat on your website? Awesome.
As you may already know, we are big fans of live chat support and all the advantages that it brings to your business.
However, you might be wondering where to start when implementing a live support chat on your site. Do you need to hire new staff? Do you need to do extensive training?
It's actually way simpler than it seems. Let's break it all down.
How to prepare for a Live Chat implementation
First, there are some details you should iron out before deploying live chat support on your site.
Choose the right tool
There are many live chat tools out there. However, not all of them will meet your specific business needs.
So, the first step is to identify the features that your business will need from a live chat tool. After all, an eCommerce website might need a different set of tools than an informational b2b website.
Make sure to know what your needs are when choosing a live chat tool for your website. We obviously recommend Moment, not only does it provide live chat features, but it is also a fully capable CRM platform with email features and more.
Prepare your staff
Once a tool has been selected, make sure to set up a test environment and introduce your staff to the tool.
Your support staff will need to test the tool and get a hold of the specific settings of the tool.
If you need additional guidance, some Live Chat suppliers will be happy to train your team on how to use their tool.
You might think you will need to hire additional staff just to take care of chat support on your website. This is not necessarily the case, especially for small and medium-sized businesses.
To start, you can break up working hours into "blocks" or "shifts" and assign these across a team of current employees. While "on chat duty", employees can still work on other tasks as long as they attend to any incoming chat messages.
It is also important to develop an escalation procedure for bigger issues that cannot be tackled just by any support representative.
Start small
Now, you have tested and mastered your new live chat tool. You have also assigned chat duty and hours to your support staff.
It is now time to add a live chat on your website!
This is an exciting moment. However, we always recommend to start out small. It might not be wise to add the live chat bubble across your entire site and suddenly inundate your newly trainer support staff with messages.
A better approach might be to only add the live chat support bubble on your site's contact us page. This way, fewer users will use the feature and your staff will get more time to use and understand live chat support.
Then, the goal would be to expand the implementation of live chat across the site over time. Do this as your team becomes more comfortable with providing customer support via live chat.
Set customer expectations
When offering live chat support, it is very important to set your customer expectations.
While many sites offer 24/7 chat support, your company might not be able to accommodate for such extended hours.
As a result, you should let your customers know about the times that support staff will be available in chat. That way, they do not expect an instant respond outside of working hours.
You can also inform your customers about average response times via chat. Although we recommend to always respond as quickly as possible.
How to provide Customer Support via Live Chat
Live chat is now deployed on your website and your staff is ready to provide customer support via this new channel.
Let's go over how to do it efficiently.
Nail the introduction (and generate leads!)
Chat is a different medium than email. In a sense, it can feel much more personal than an email conversation.
As a result, support reps will have to introduce themselves accordingly and casually.
However, this can also be an opportunity to ask for the customer's email and build your leads database. In fact, Moment will automatically ask for a customer's email before they start chatting with you.
Pro-tip: Remember this is chat and not email. Keep your messages concise and brief!
Respond quickly
Responding to messages quickly is key in delivering customer support via live chat. After all, the largest appeal of live chat support is to get help as fast as possible.
Ideally, you'd want to respond to customers within one to two minutes. If possible, responding under a minute is the most ideal response time.
Make sure you understand the issue first
Due to the immediacy of live chat, support staff might feel pressured to try to fix the customer's issue as quickly as possible.
However, support staff should not be hasty and make sure that they ask the right questions to fully understand the customer's issue.
Certain live chat tools, track and record the user's session on the site. This means that support reps will be able to play a video of the customer's session on your site and see exactly what your customers are seeing on your website.
With session recording, you can replay the customer's session on your site and see the issue they are running into for yourself.
Provide updates through every step
Sometimes, a customer issue might take a few minutes to sort out. In these scenarios, you want to make sure you do not leave the customer hanging.
Think of it as putting the customer on hold, a simple message explaining that you will need a minute or two to look into the issue will do the job.
Integrate with your CRM
Conversations that take place via live chat can be full of important customer information. Including their contact details, issues they are running into and things they found pleasant or unpleasant about your product.
As a result, integrating your live chat solution with your CRM platform is key in logging and using this valuable data.
Ideally, the live chat tool you have chosen is either able to integrate with your CRM or offers its own CRM solution out of the box.
Send chat transcripts
Just like how chat conversations with customers can have a lot of valuable information for a business, the same can be said for the customer themselves.
A customer might find value in some of the information provided via the live chat, be it product details, service quotes or troubleshooting steps.
As a result, it is considered good practice to send a chat transcript of the conversation to the user right after the conversation has ended. This will let them have a copy of the conversation for future reference and prevent them from contacting you to request information they already have.
Don't forget, chat can be a sales channel too
Lastly, you should always remember that live chat can be a solution for more than just customer support.
You might get questions from potential customers who just need the right information to make a purchase.
An existing customer might have an issue with a service or product that can easily be solved by upgrading their subscription plan.
At the end of the day, live chat is a powerful avenue of communication with your customers. This means your staff should be ready to identify and take advantage of these sales opportunities.
Closing Thoughts
While there is much more to providing customer support via chat than what we have covered, you know now enough of the basics to get started.
Why not try out Moment as your live chat solution? It offers many of the helpful features highlighted in this article such as lead generation, session recording, email fallback, chat transcripts and much more.
You can start for free today or book a demo call with us via chat.