10 Customer Retention Strategies That Work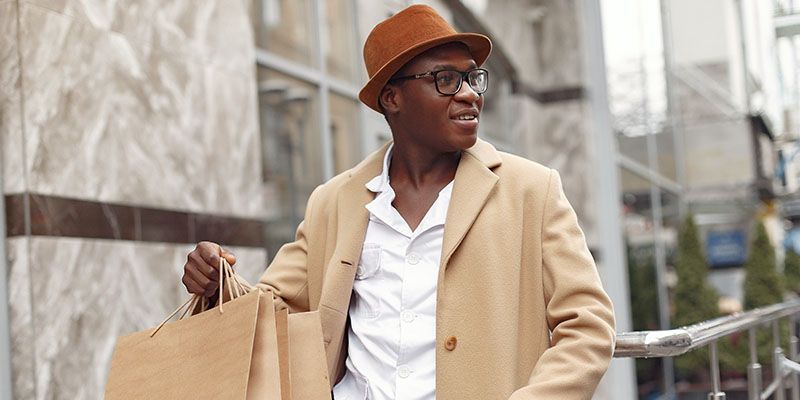 Your first challenge as a business will be growing your customer base.
After this, comes the challenge of maintaining those customers and keep them coming back to you.
After all, by increasing your customer retention by 5% you could be increasing your revenue by over 25%.
Today, we will review some of the best customer retention strategies you could implement in your business.
What is Customer Retention?
In case you need a refresher, let's review the basics.
Customer retention refers to a set of practices and procedures that seek to keep your customer engaged with your brand, preventing them from leaving your business for a competitor. Or just leaving altogether.
If you notice a lot of customers are leaving, you may need to find out why before implementing and of these customer retention strategies.
The key to understanding customer retention comes from the fact that acquiring a new customer is usually more expensive than retaining a customer. Furthermore, each lost customer can be seen as lost future revenue as well. That's the value of recurring revenue.
Want to learn more? Read our guide on what customer retention is and how it can help your business.
Customer Retention Strategies to Implement in Your Business
1. Implement a CRM and start collecting customer data
If you're not collecting your customer's data, you are leaving money on the table. It's that simple.
When a new customer comes into contact with your business, are you capturing vital contact information such as their name, email and phone number? What about their purchase history?
This data will be crucial in building a relationship with the customer that goes beyond that first interaction.
A CRM platform (Customer Relationship Management) can help you collect, store, organize and search through all your customer data. Allowing you to identify high-value customers that you should contact via email, SMS and social.
The first step starts with data collection, check out our guide on what a CRM is and how to use one to collect customer data.
2. Increase your value by offering bonus perks
A lot of what's behind customer retention relies on value. In general, you want to deliver value that attracts your customers and keeps them coming back.
A great way to do this is to offer bonus perks on top of your product or service offering. For example, you could offer free shipping on ecommerce offers. Or free quotes and consultations if you're in the service industry.
If you're offering carries more value than your competitors', your customers will gladly come back to you and even pay higher prices for the same product or service. As long as the value is there, of course.
3. Personalize the customer return experience
New customers and repeat customers are 2 completely different groups with different needs and expectations from your business.
So why would you offer them the same customer experience?
Personalizing the customer return experience will allow you to better cater to the need of returning customers.
For example, you could tailor your online store to recommend other items purchased by customers that bought the same items they did.
This can also happen in retail, just look at how Starbucks sells its own coffee pods, mugs and cups in store for their returning customers.
4. Create a Loyalty Program
Customer loyalty programs are as old as time and that's for a good reason.
Because they work.
Now, a customer loyalty program can be as simple as a stamp card or a gamified app on your phone to accrue points.
However you decide to set it up, make sure that it delivers value and actually feels "attainable" to consumers. Offering one free t-shirt after 100 restaurant visits might not be the most enticing deal.
5. Create a customer community
Fostering and growing a community of customers is one of the most effective ways to grow your customer's loyalty. It can also require a lot of work.
However, the fruits of your efforts will be worth it. Especially if you manage to keep the community growing and engaging.
For example, a local pet store might run events for pet owners such as a "doggy meet up" or a "dog runway show". The point of these events is to foster a community of your core customers around your business, making them almost symbiotic.
Communities can also be grown and fostered online via social media groups, YouTube channels, community forums and more.
However you decide to approach this strategy, remember that it might also turn into a long-term commitment. As no community likes to feel that they've been abandoned once you've cashed out a few times.
6. Focus on customer success strategies
Your customers reach out to your business because they have a need that your business can solve. In most cases, this need is part of a larger goal.
For example, the customer buying a drill from your hardware store might be renovating their home. The person signing up to your yoga class might be wanting to drop some pounds.
Whatever their goals are, you can foster a stronger relationship between you and your customer by focusing on helping them achieve success. Which will results in increased loyalty and a longer-lasting business relationship.
For example, let's look at Shopify. They offer their customers a fully-featured ecommerce suite to build and run their ecommerce business.
While Shopify is not a digital marketing company, they offer free resources and webinars about digital marketing to help their customers grow their own stores. This, in turn, makes these customers more successful and more likely to stay on as a Shopify customer for longer.
Remember, your customers' success is your success.
Want to learn more? Read our guide on customer success and how it can help your business.
7. Adopt a socially responsible goal
Everyone likes to feel like they are doing their part in helping the world become a better place.
That's why if a customer is presented with the options of buying the same product, at the same price, from 2 different business, they are more likely to go with the option that donates a percentage of their revenue to a good cause.
This strategy can be implemented seasonally or as a core part of your business. Just like how Toms Shoes will donate a pair of shoes to a child in need for every show they sell to a customer.
This helps to not only differentiate your business and provide additional value, but also empowers your business and customers to make a difference in the world.
8. Use subscriptions to create commitment
Subscriptions models are great at offering additional value and perks to your customers.
But they are also great at increasing your customer retention.
For example, let's look at one of the most popular subscription services in the world: Amazon Prime.
For $79 a year, Amazon offers free 2-day delivery on an ever growing selection of products plus access to special prime deals, Prime Video, Prime Music and much more.
While there is debate on wether Amazon makes direct profit on Amazon Prime fees. There is no question that it serves as a great customer retention tool.
After all, if you're a prime member, why would you bother looking up product on other websites if you can take advantage of the special deals and perks you've already paid for from Amazon.
9. Focus on Customer Care
Providing good customer service is great and can help you attract and retain more customers.
However, offering good customer service is often not enough. After all, most businesses offer good customer service nowadays.
Focusing on customer care lets you over-deliver on your customer service goals and go the extra mile into taking care of your customers.
10. Provide fast and efficient Customer Support
When your customers run into issues with your product or service, they want to be helped quickly and efficiently.
In these situations, your customers might feel annoyed and distressed. These are often "make or break" situations for your relationship with the customer.
Dropping the ball on customer support can cost you in many lost customers.
Providing top-notch customer support is a multi-step process. It includes tracking your customer support KPIs and implementing customer support tools that will improve your workflow.
In fact, this is such a big and important topic, that we've written a separate guide to help you.
Check out our guide on the best practices to improve your customer support efforts.
Closing Thoughts
Improving your customer retention will have a huge impact on your business and its revenue.
How you decide to implement these strategies is up to you. After all, each business is different and what works for yours might not work for others.
However, customer retention should always stay as a top of mind priority.
What strategy will you implement next?