9 Ways to build customer trust and confidence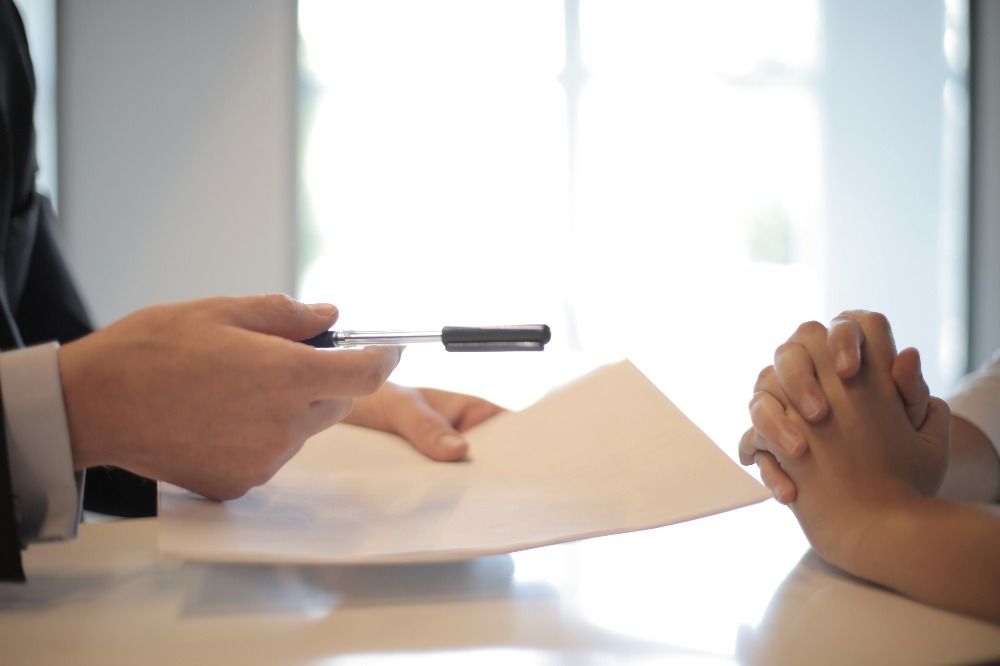 Increasing the customer trust of your company will help your brand grow its sales and awareness.
If a customer doesn't trust your company, why would they give you money? Building that trust between your company and your customers can take some time. But once it's there, this can help increase the recurring revenue and even grow your audience.
But how exactly can you increase your customer trust? We are Moment, and will give you 9 ways to build customer trust!
Provide excellent customer service
Be honest and transparent with your customers
Show off reviews and testimonials
Provide valuable content
Easy communication
Personalize your brand
Take responsibility for mistakes
Customer retention strategies
Have a Professional image.
So let's break down each tip and explain how you can implement them into your business.
Why is Building Customer Trust Important?
As mentioned before, if customers don't trust your company, why would they give you money? Customers want to spend their money on products or services that provide value to their lives. You should make the effort to build customer trust as it can have a direct impact on your conversion, brand reputation and recurring revenue.
You and your competitors may offer the same products or services but whoever your customers trust more, will get the sale!
Now that we understand why is it important to build customer trust, let's break down the 9 ways you can increase it!
9 Ways You Can Build Customer Trust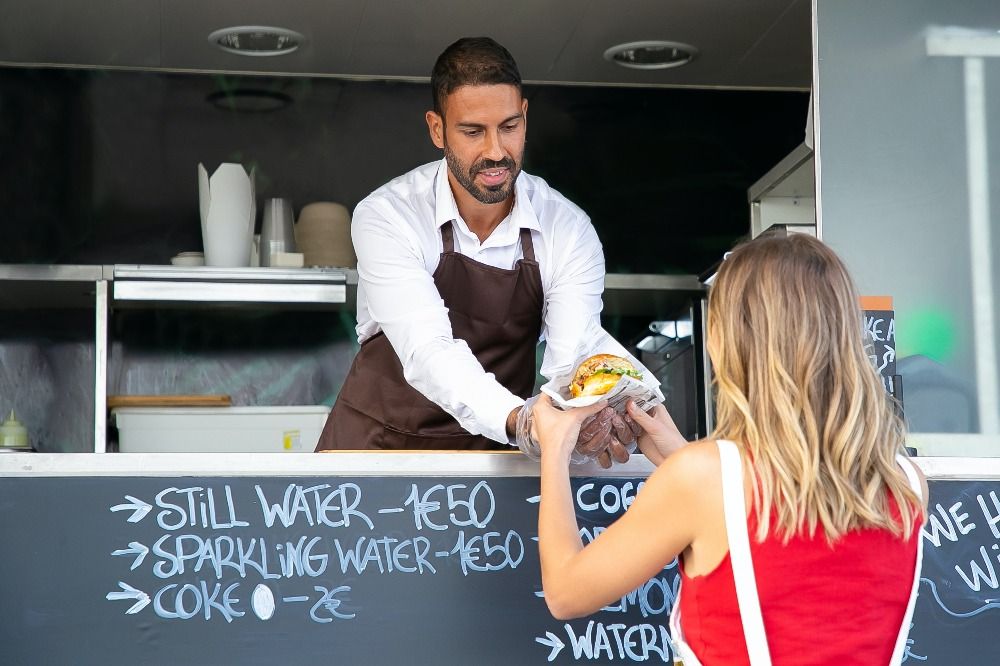 1. Provide Excellent Customer Service
The most important step is to provide excellent customer service.70% of customers leave due to poor customer service.
Try to make it a priority to train your staff on how to provide excellent customer service. This way everyone will be on the same page. So when customers reach out or have a complaint, all staff members will have the skills to create a positive experience.
Not only will your customers feel appreciated, but you can minimize customer churn and negative brand reputation. Customers know when the extra effort is being taken. Be sure your staff is not only consistent but also effective.
You can read our blog post on why customer service is important.
2. Show off reviews and testimonials
Do you have any great reviews or testimonials from past customers? If you do, show them off! You can include them on your website and landing pages, product descriptions and even as social media posts.
When visitors see past customers like them happy with your products or services, this can increase the trust they have in your brand. Reviews and testimonials are like personal recommendations.
Look at it this way, have you ever asked for a recommendation for anything, whether it was for restaurants, books, or any other product or service? The person giving the recommendation is giving you these businesses they've already interacted with.
Since it's someone you trust, you're going to trust the brand that they will provide you with a great product or service.
We recommended to try and get more customer reviews and testimonials as this will strengthen your brand and trust.
3. Provide Valuable Content
Customers are always trying to find a solution to a problem they have, if your product or service solves that problem, you need to show that.
You can provide valuable content that your customers will find useful! This can include content like:
Informative blogs
Videos
Resources
Templates.
Free workshops/ events
Infographics
When you provide valuable content, it can show credibility. It shows the customers that you know what you're talking about and that you're the expert in your industry.
4. Easy Communication
You should have multiple ways your customers can communicate with you or your staff. If your customers have a complaint or are having an issue with your product, they want to contact someone from your business that can help resolve their issues.
If you make it difficult for customers to contact your customer support team, this may give the impression that you don't want them to reach out at all. You can make it easy for your customers to contact you by having:
Easy to navigate contact pages
Having a live chat
Contact information easily displayed
Social media profiles on your website
Be sure you reply on time, this will allow your customers to have a positive experience and can even help with your conversion rate.
5. Humanize your brand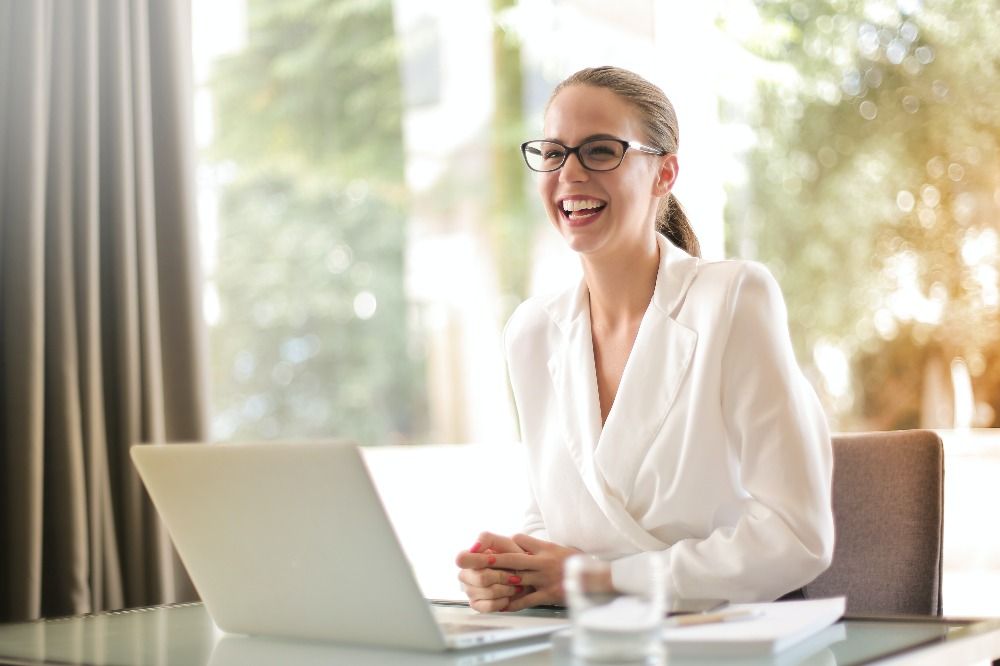 You can build customer trust by making your brand human! What we mean by this is no one really likes dealing with robots or chatbots. 55% of customers prefer talking to a human customer service agent on the phone.
You can make your brand and website more human by putting a face or personality to it. You can do things like:
Create a team page displaying bios and pictures of your team members
Hold events where you can connect with your customers
Share your brand story (how the business got started)
Engage with your audience on social media
Show empathy and gratitude when interacting with your customers
Personalized emails
These are just a couple of the ways you can humanize your brand and increase customer trust!
6. Be honest and transparent with your customers
No one likes secrets, so why should you keep any from your customers? Customers don't like to be lied to. What's the whole point of increasing your customer trust if you're going to hide things from them?
Be fully honest and transparent with your customers. Don't hide any hidden fees, mistakes, terms and conditions, and any legal requirements. When you're fully transparent, you avoid any future problems or complaints.
Let customers know exactly what they're getting when they make a purchase.
7. Take Responsibility
Mistakes happen, no one is perfect! How you choose to deal with your mistakes is what can set you apart from your competitors.
If your customers are unhappy with your product or service, try and resolve the issues as soon as possible. Show empathy and understand that they are unhappy with your business. Also, state that you are more than happy to resolve the issue. Sending them a replacement product or a discount code can help you with damage control.
The last thing you want is to have your brand related to bad customer service.
You should plan ahead and figure out how you plan to resolve any issues, this way you're prepared for the worst.
8. Customer Retention strategies
Customer trust can easily turn into customer retention and loyalty. So why not reward your loyal customer that trust your brand?
There are many ways you can reward your loyal customers that are both cost-effective and efficient. Customer retention strategies will increase your recurring revenue, and can even help you gain new audiences.
9. Have a professional image
Have you ever come across a website or marketing campaign that looks poorly designed? Be honest, what were your first impressions of the company? You may have the best product or service, but if you're not properly portraying yourself, you can be losing customers.
This is why first impressions are important. How customers first interact with your brand should be effective and professional. Investing in a good website, logo, and on-brand marketing materials can help give your business a professional image. This way you will never lose a customer based on first impressions.
Now that you know how to build customer trust, take action!
We've given you our tips on how to build customer trust, so take action today! You can slowly make these adjustments throughout your week or start planning for them. Who knows, you may be losing customers due to the lack of trust!
As all customers and industries are different, be sure to adjust these tips accordingly. What will work for one industry, may not work for another.
How will you increase your customer trust?