12 Simple but Effective Ways to Grow Your Email List in 2021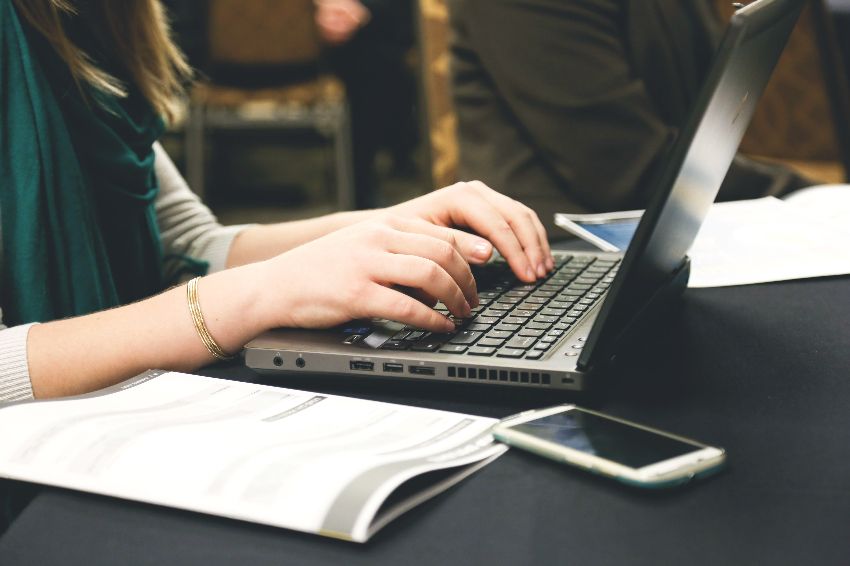 A company's email list is a valuable asset to the company. Since users have to opt-in and agree to receive these emails, they're interested in your product or service.
If you don't have an email campaign, you should start one. Both small and big businesses benefit from having an email list.
If you have an email list, you want to focus on how you can grow your email list as this can result in an increase in conversions, revenue and loyalty.
There are multiple ways to grow your email audience, but here are 12 effective ways you can grow your email list:
Use multiple sign-up forms
Add a pop-up
Add an incentive
A/B Testing
Contest and giveaways
Create great email campaigns
Link in employees signature
Use Social Media
Guest Blogging
Emails from events
Gather emails in your storefront
Create a QR code
We recommend grabbing their name so you can make the emails more personal. If you want to take it to another level, grab their birthday to make it even more personal and send personal birthday greets/ gifts.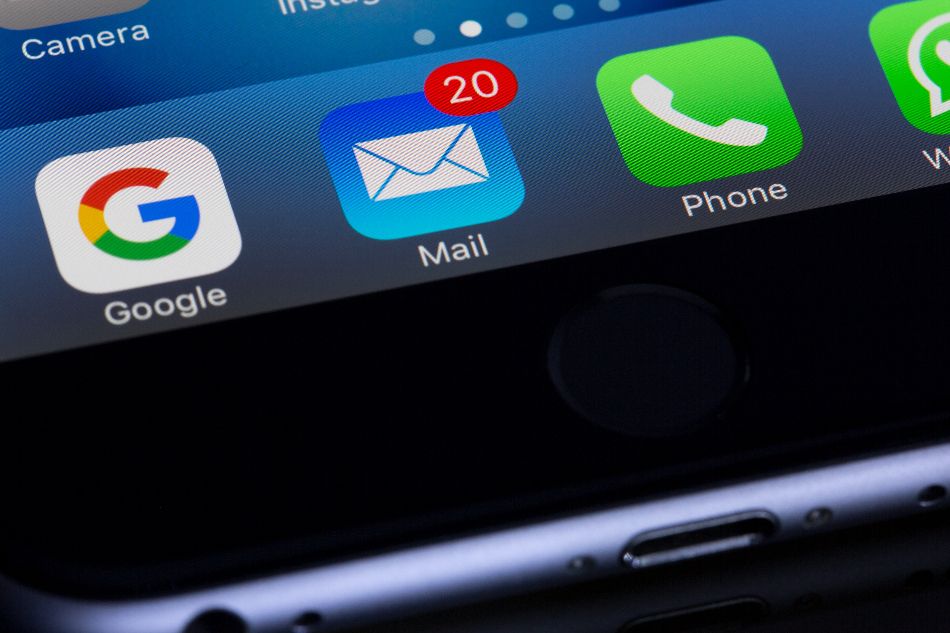 12 ways to grow your email list
Use multiple sign-up forms
On your website, have several opportunities for the visitor to join your email list. This can be in the footer, the contact form, making a purchase and several landing pages.
The more opportunity for the visitor to see a CTA to join the email list, the more opportunities for them to join. A simple name and Email contact form will work just fine. Be sure the steps to join your email list are easy as possible to have a higher conversion rate.
Add a pop-up
Adding a pop-up when visitors come on the website and when they exit will allow you to keep a hold of them even if they don't make a purchase. That's the great thing about email lists! If they don't purchase now, they may be interested in purchasing later.
You do have to be careful with popups and make sure they don't appear for the same customer multiple times, this can cause a negative experience and user interaction with your website.
For your popup, don't just make it a signup form, create excitement and action, like adding an incentive!
Add an incentive
If you want emails, try and think of something valuable you can give for an exchange! Adding excitement and a reason for visitors to give their email will not only increase your email list but also your customer retention and customer loyalty.
This can be a free e-book, pdf file, template, discount, video or anything you choose to create excitement. Be sure it's something that is related to your product or service and is on-brand.
For this to be done correctly, you will need automated email marketing software for this to be done efficiently and effectively.
A/B Testing
To determine which signup, popup or incentive works the best, you will need to complete A/B testing. This may take several weeks but once you find the most effective CTA (call to action), you'll be able to determine which form will create the highest conversion rate.
You can test your elements like headlines, colour, sign up process and different incentives. Be sure to track the different results for each test to help you make the right decision. The biggest factor to determine which one is the better option is to look at the conversion rate and signups for each option.
Contests and Giveaways
Everyone likes free stuff! Having a contest to create a buzz around your brand is a great way to attract new potential customers. If you can, try and make the prize something that is from your company like discounts, products and promotional items. If not, prizes like tickets, trips, packages and gift/ credit cards will work.
Just like the incentives, you want to create excitement and action. You can advertise your contest with the following tactics:
Having a landing page on your website
Place banners and pop-ups linking to the landing page
Email marketing so your current customers can forward it to their network
Social media posts
Posters with a QR code to the landing page
Create great email campaigns
How does a great campaign grow your email list? Pretty simple, if users are engaging with the emails, there's a chance they know someone that will find value from them.
Having a subject line that creates action and curiosity, content and links that the user will engage with, news about new products and services are all aspects of great email campaigns.
When your email list forwards and shares your emails to friends and family, it can grow both your emails and sales.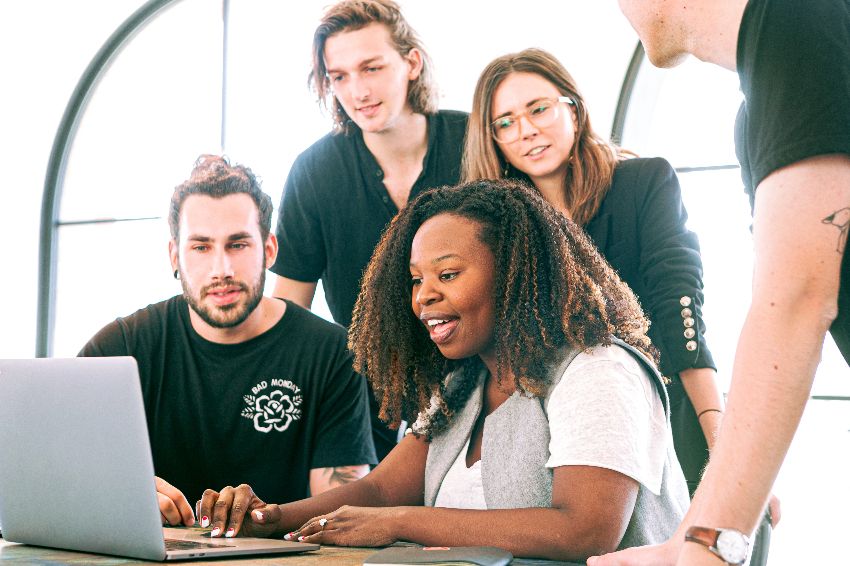 Link in employee's email signature
Not many companies think of this, but having a link on your employee's email signatures can encourage customers or visitors to take action.
Create a professional email signature with your company name, logo, employee name, job title, social media profile and website links. These links can be your website or landing pages that collect emails.
When your customer support or sales team interacts with your customers, the link will directly be sent to them automatically
Use social media
As mentioned above, having incentives or contest is a great way to create excitement and action to grow your email list. You can use social media and social media advertsing to get visitors from social media platforms like Facebook, Instagram and LinkedIn (depending who your target market is).
Have engaging captions, high-quality images or videos, and instructions on how they can sign up. Be sure your landing page is optimized for the highest number of conversions.
Guest Blogging
Guest blogging is a great way to get in front of new customers. Most guest blogs will allow you to place your website links on their website to attract new customers. Not only does it allow you to gain new customers, it also helps with your SEO (search engine optimization) as it improves your backlinks.
You want to create engaging content that shows your expertise in that industry. Also, consider targeting highly searched keywords and optimizing the content for search engines.
When reaching out to other websites, try and find websites that are in your industry or have a similar target market. Searching "write for us" on google is a great way to find these kinds of opportunities
Gather Emails from events
If you hold online events (and hopefully in-person events when COVID is done), you can take this opportunity to collect emails! Since your customers are already interested in your events, there's a good chance they'll be interested in your product or service.
Whether this is a free or paid event, they're still taking time out of their day to attend your event. If it's online, have a simple landing page to collect emails and send them the link. If it's in-person, a signup sheet will work just fine! You'll just need to put the emails in manually.
Gather emails in your storefront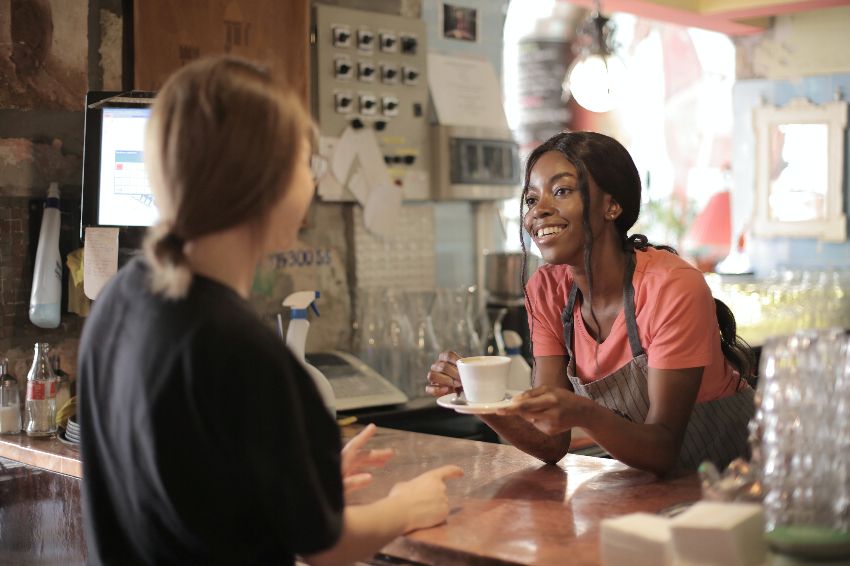 If you have a storefront where your customers can purchase your products or services, use this time to collect emails!
You should only ask for their email if they purchase something, this way you can tell if they're part of your target market. You can ask if they want to create a profile to collect points or some sort of incentive.
Your Point of sale system should be able to do this. If not, a signup sheet will work just fine, (just have to manually place them).
Create a QR code
For your landing page, create a QR code so your customers can easily scan the code with their mobile phone and be directed straight to the page.
You can place the code on posters, business cards, brochures, menus or on any of your print advertising materials. Be sure to test the code that it works properly before distributing them.
Grow your email list today!
Now that you know how to grow your email list. Take action today!
Both small and large businesses can benefit from an email list. It allows you to directly market your products or services to your target audience. This is a great way to generate both new and repeating customers!
In order for your email marketing campaign to be successful, you'll need an effective email marketing software that'll allow you to manage and send emails to your customers.
We think you'll enjoy Moment, not only will it allow you to send emails, but it also has live chat, session recording replays, and is a full CRM software. The great thing about Moment is you can register for free and get all of these features right away!
How will you grow your email list?