What is a customer base, and 5 effective ways to grow it!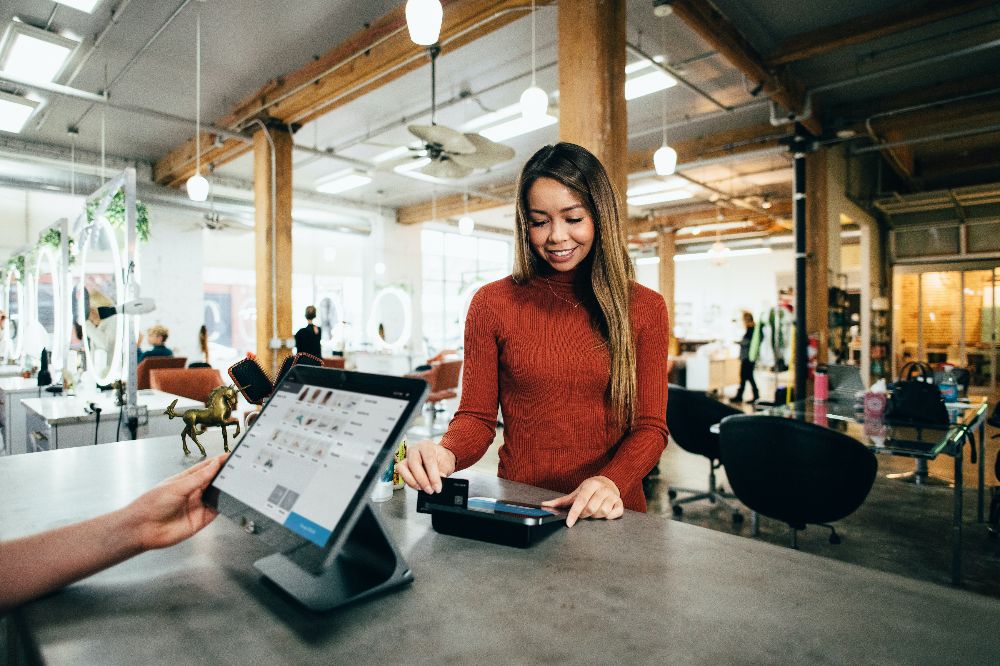 Your customer base can be a key indicator of how well your business is performing. The customer base is sometimes confused with the target market. As both are similar in terms of which group your marketing towards, they are different because one group has purchased from you.
Some businesses don't make an effort to grow and keep their customer base. This can prevent any growth and can even cause their customers to leave.
We are Moment, and today we'll discuss:
What is a customer base?
Why is a customer base important?
How to increase your customer base
So let's get into it!
First, let's define what is a customer base
What is a customer base?
A customer base is a group of customers who constantly buy and engage with your company. It's different from a target market, because your target market may be interested in your product, but may not make a transaction. A customer base has already made a purchase and continues to make purchases.
Your goal is to convert as many customers from your target market into your customer base. A great customer base will be the foundation of your company's growth.
Why is a customer base important to a business?
As mentioned above, a great customer base will be a great foundation for your business' growth! As your customer base grows, your customer loyalty, customer retention and recurring revenue.
How to increase your customer base
Increasing your customer base can be done in several ways. As each industry is different, it's important to find strategies that will work for your industry. Here are 5 effective ways to increase your customer base:
Have great customer service
Free offers and incentives
Have a customer feedback system
Customer success strategies
Customer loyalty strategies
Let go into detail for each
Have great customer service
It's been reported that 96% of customers will leave a business due to bad customer service. If customers are leaving, you can potentially be losing money. Customers know when they feel appreciated and love receiving great customer service. Not only will your customer base stay, but it'll grow as well!
Your customer base will share with their friends and family about any positive or negative experiences, and they'll always mention how good or bad the customer service was. You can read more on the customer service best practices and how they can boost your customer service strategy
Free offers and incentives
Everyone likes free things, so why not use them to help grow your customer base? Your offer should be something that the customers will find valuable. Just a few examples of free offers and incentives are:
Discounts
Templates
eBooks
Free trials
Courses
Memberships
All of these are great things to attract and keep new customers! Even if they're not purchasing right away, you can use these incentives to grow your email list. They may not purchase now, but they can still purchase later.
Get customer feedback
Your customers will always have great feedback you can use to improve your business. From your point of view, everything may seem perfect, but your customers will experience things that you as an owner won't. Having a customer feedback strategy shows the customers that your willing to listen to improve the customer experience.
A customer feedback strategy also allows you to make improvements to reduce customer churn. If you reduce customers from leaving you can focus on growing your customer base. You cant grow it if you're losing customers.
Have a customer success strategy
Customer success refers to a set of practices and procedures that seek to help your customers achieve success.
For example, say you're a SasS company that offers a product to improve the conversion rate of customer's websites. Having customers successfully increase the conversion rate using your product will be part of the customer success strategy.
You can implement a customer success strategy to grow your customer base. If customers are having success with your product or service, why would they go to another company? To add to that point, if new customers see other customers having success, they will want to purchase your product or service so they can have the same success for themselves.  
Implement customer loyalty programs
Customer loyalty programs are a great way to keep your customers. Why not reward your loyal customers?
There are many ways to increase customer loyalty, it can be as simple as having a stamp card, perks, or even discounts. Customer loyalty programs can increase your recurring revenue.
Do you have a credit card that collects points? Or do you have a stamp card from your favourite restaurant? These are all simple customer loyalty programs that can increase your customer base and profit!
Closing thoughts
Your customer base will help your business grow! If you focus on growing and keeping your customers, your recurring revenue and profit will grow as well. There are many things you can do to help grow your customer base like:
Customer loyalty programs
Feedback strategy
Customer success
Incentives and offers
Great customer service
You can easily implement these steps today to improve your customers' experience and customer base.
How will you grow your customer base?