How Customer Service can be a Lead Generation Channel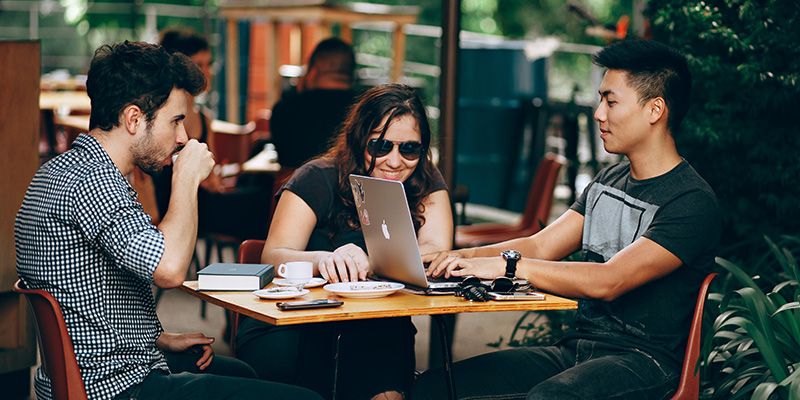 Lead generation is what keeps your business going.
After all, you cannot make any sales without any leads.
Therefore, improving your lead generation efforts is an easy way to increase your company's revenue. However, getting more leads is easy but not always simple.
Lead generation can be expensive. It can range from online advertising to buying lists of leads, to hiring staff whose sole purpose is to generate more leads for your business.
What a lot of businesses don't realize, is that their customer service efforts can help them generate leads. For free.
Here's how to turn your customer support team into a lead generation machine.
Why Good Customer Service Important
First, we gotta be clear about this point. If you want your customer service to help your lead generation efforts, it has to be good.
After all, providing good customer service will already have a positive impact on your company's revenue.
On top of that, good customer service can allow you to increase the value of your product offering, reduce employee turn over and much more.
Read more: 5 Reasons Why Good Customer Service is Important
Customer Service and Lead Generation
Now, by using the right tools you can turn your customer support efforts into a lead generation machine. This can be done by doing 2 simple things.
First, you'll need to increase the rate at which your potential customers are contacting your business.
Second, you'll need to implement a tool that seamlessly collects potential customer's information. This goes beyond just their email address or contact info. What about more contextual information that can help you convert the user into a customer?
Let's break down how to do both things easily, with a free tool.
The power of Live Chat, CRM integration and Session Recording
The first feature that will help you increase the rate at which your potential customers contact your business is Live Chat.
This is because customers now prefer to use live chat to contact businesses over other traditional methods such as phone and email. Therefore, by not having live chat on your site, you're missing out on having direct conversations with new potential customers.
Now, that's just half the battle. Next, you'd need to seamlessly collect information from your new lead. In this case, live chat tools can take care of instantly asking for the user's email address.
The best tools will take this a step forward and integrate with a CRM platform. That way, this contact information is now added to your CRM platform which can allow for future communications via email marketing.
Taking it even farther, you could also collect session recordings from potential customers and leads to learn more about them.
With these recordings, you can know what pages from your sites they have visited, what products they viewed, for how long they viewed those products and much more.
This way, you will have additional insights about your leads' interests while approaching them in a sales conversation. Because what's better than a lead? A lead that converts!
The free tool that does it all
All these features and integrations can sound complicated and convoluted.
However, implementing and using all these tools is incredibly easy.
Moment, our fully-featured CRM platform comes with seamless integrations with Live Chat and Session Recording features out-of-the-box.
Not only is it free to use and install, but it also has a free plan with all the features we've mentioned in this article.
Get started with our guide on how to install Moment on your website. It's as easy as creating an account and copy/pasting a piece of code.
Offering Customer Support via Live Chat
No matter how easy it easy to implement and use a live chat tool. It can still be a daunting task to add such a feature to your site.
Where do you even begin if you have never offered live chat support to your customers?
There's no need to worry. Luckily, we have put together an in-depth guide on how to provide customer support via live chat. Including best practices and ways to prepare your team for implementation.
Closing Thoughts
Significant improvements in your lead generation efforts start with simple and low-cost solutions like the ones we discussed in this article.
After all, lead generation is much more different now than it was 10 or even 5 years ago.
How will you capture more customer information at a low cost?