Why Your Company Needs to Invest in CX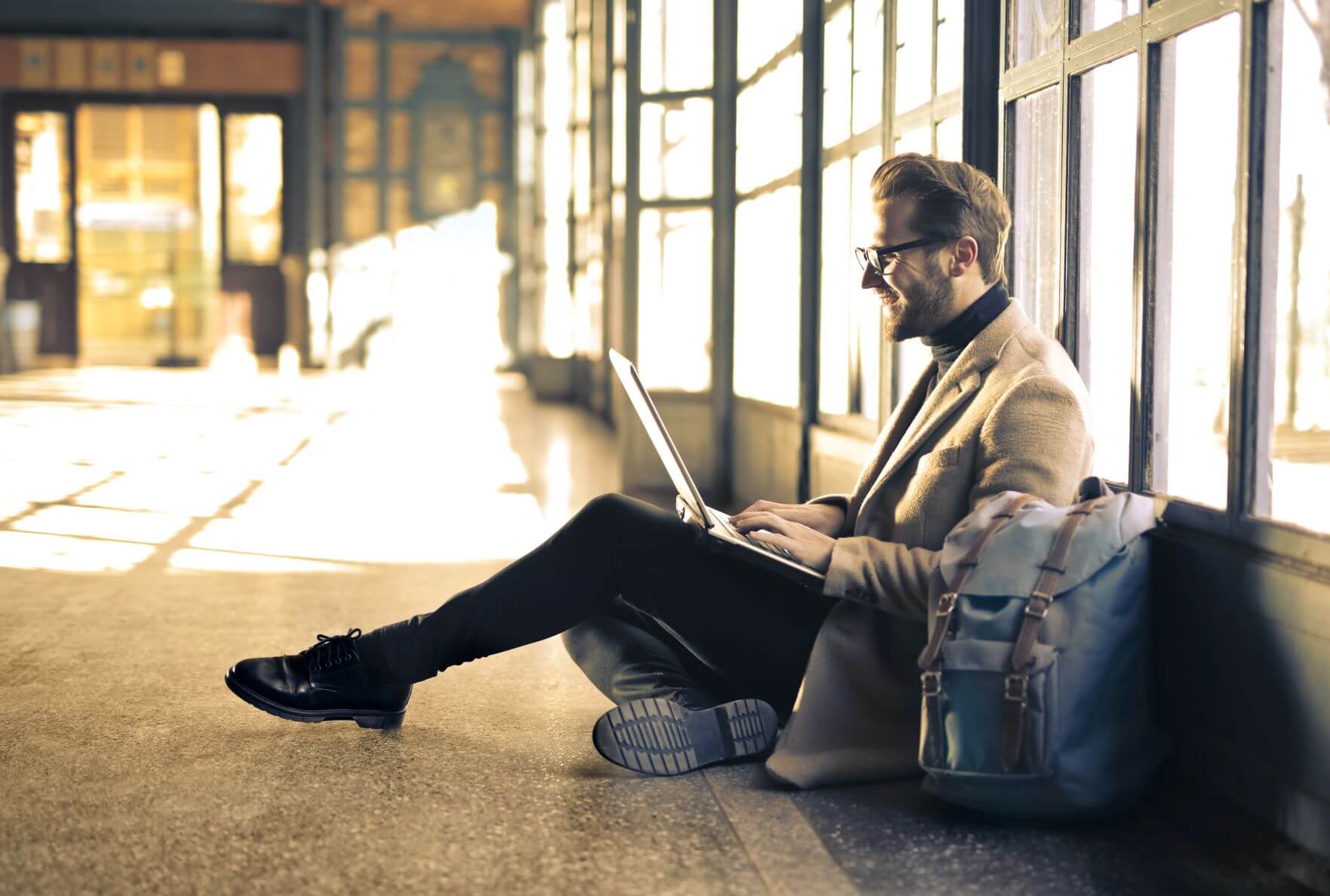 CX or customer experience begins when a customer enters your website, their decision-making and checkout process, and even how the customer feels after their purchase. Providing the best customer experience and continuously improving your CX is essential for any business. Taking into account how customers feel about your product or service gives you a good understanding of your customer experience. With advanced technology, most businesses have lost touch with their customers. They tend to provide AI support rather than a real human customer service experience. Many companies also care more about the sale than the customer, which creates a negative experience for the customer. Providing good customer service and a customer experience can be as easy as adding a free live chat to your website! In this blog post, we will go through some CX stats, strategies and how our free CRM, Moment, will help improve your customer experience.
Important 2022 CX Stats
Customer experience plays a big role in a business and can affect every aspect of the company, such as the brand image, sales, and marketing. If you are failing to provide positive CX, your company will have a big disadvantage compared to its competitors. Here are some updated and researched stats on CX:
49% of consumers have left a brand in the past year due to poor customer experience. (Emplifi)
$35.3B is lost every year by US businesses in customer churn caused by avoidable CX issues, such as fair treatment. (CallMiner)
86% of consumers would leave a brand after as few as two poor experiences. (Emplifi)
65% of all consumers find a positive experience with a brand to be more influential than great advertising. (PwC)
Customers are 2.4 times more likely to stick with a brand when their problems are solved quickly. (Forrester)
As we can see from the last statistic, it's extremely important to answer any pre-sale or current customer questions promptly to increase sales and retention. Moment comes with a free live chat widget which you can add to any website. This allows your support or sales team to quickly answer any questions related to your business.
How to Improve Your CX?
There are many ways to improve your customer experience, but the most important and cost-effective improvement is using a full-featured CRM, such as Moment. Using Moment you can easily keep track of your customers and strengthen your relationships with them. Having 24/7 live agents, especially if you have worldwide traffic is ideal. Not only will your CX improve with Moment, but so will your company's productivity, which ultimately increases profits.
Here are some ways you can improve your customer experience:
1. Make it easy for customers to find what they're looking for
Your website should be easy to navigate and search engine optimized so that customers can find what they're looking for quickly and easily. If customers can't find what they need, they'll become frustrated and are likely to take their business elsewhere.
Moment comes with free session recording, which allows you to see how website visitors are interacting with your website, in a 100% accurate replay. This is great as you can find errors, bottlenecks and redundancies in your website. With these replays, you can optimize your website and customer experience by combining session recording and A/B testing to increase sales and retention.
2. Provide helpful and responsive customer service
If customers have questions or problems, they should be able to reach a knowledgeable and helpful customer service representative who can resolve their issues quickly. As discussed earlier, using Moment's live chat and messaging is a great way to respond to prospects and customers in a timely manner. You can also delegate your messages to other colleagues using the unified inbox as well as leaving notes about each user to remember key details.
3. Make the purchase process as smooth as possible
Your pricing plans should be easy to differentiate and the checkout process should be easy to understand and follow. Winning your customer's trust and having a website that is secured with SSL is also very important for your customer's safety and for your SEO. Finally, customers should have multiple payment options, such as credit card or PayPal.
4. Follow up after the purchase
It's important to note that your customer experience does not end after a sale. Once a customer has made a purchase, follow up with them to make sure they're satisfied with their purchase and offer assistance if they need it. This helps with creating a positive relationship with the customer and builds loyalty. Using a free CRM such as Moment is the most cost-effective way to improve customer loyalty.
Investing in Your Company's CX
The CX Management market is worth over $2.9B in 2021 and is steadily increasing by 15% every single year. Although this seems like a lot, investing in your company's CX can actually be very affordable. In fact, the increased sales and retention you get from implementing a CX strategy makes investing in your company's CX a no-brainer.
There are many ways you can invest in your company's CX, and can cost varying amounts, depending on implementations. Enterprise companies usually have departments dedicated to customer service and customer experience. However, investing in your CX does not need to be expensive. Using a free CRM such as Moment is the most cost-effective way to improve your customer relationships, experience and retention. Moment comes packed with features, such as free live chat, session recording, lead generation, unified inboxes, email marketing and much more.
Conclusion
Investing in your company's customer experience is a proven way to improve conversion rates, retention rates and your overall brand image. By having positive relationships and experiences, your customers will stay loyal to your business and even refer it to other people. There are many ways you could use Moment to improve your customer experience. For example, using the free live chat you can quickly answer pre-sale or existing customer questions. Also, with session recording, you can find breaks, faults, design errors and bottlenecks on your website. Improving your website with these findings increases your conversion rate and allows your website to become more user-friendly.
We hope you enjoyed this blog post about investing in CX. You will love using Moment on your website, it's 100% free and comes with a ton of CX-improving features!
Happy Chatting! 💬