Benefits of Customer Testimonials and How To Use Them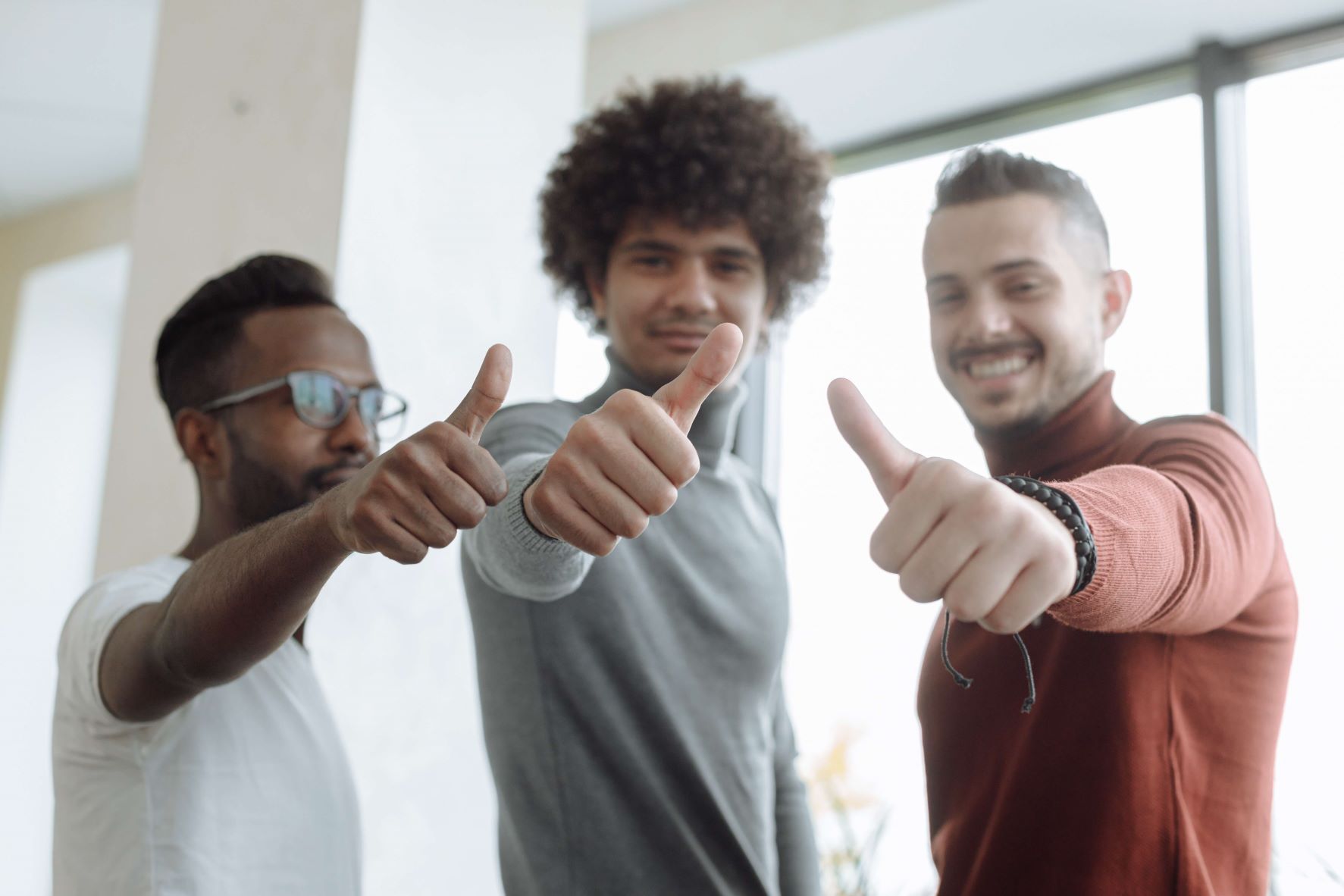 When it comes to your business, your branding and reputation determine your overall success. Testimonials are an important part of any business, especially on your website, where your new website visitors convert into customers. By showcasing previous work and reviews to new prospects and potential customers, you increase your chances of converting them. It's important to ask your current satisfied customers for testimonials so that you can add them to your brand's reputation. Most prospects will look for social proof on your website to influence them as a deciding factor in the sale.
Testimonials on your website and other channels such as social media is a great way to provide information about your organization and the perks of working with you. In this blog post, we will discuss the benefits of customer testimonials, different ways to use testimonials and how Moment, our free CRM, can help you with getting more testimonials.
Benefits of Customer Testimonials
1. Increased Conversion Rates
By displaying testimonials, you will increase your conversion rate, and lower your customer acquisition cost, also known as CAC. Increasing your conversion rate directly decreases the amount of money you spend to acquire new customers, which is beneficial for any business. With the saved money, you can spend more on advertising which will bring you even more customers.
Almost all high-earning companies have testimonials on their landing pages. In fact, in one study, just adding 3 lines of testimonials increased conversion rates by 34%, over 190% for low-ticket items and 380% for more expensive products and services.
2. Establish More Trust
When your testimonials are displayed prominently on your landing page, your reputation will increase and more potential customers will trust your business. If you compare a website that displays its benefits but does not have testimonials, the page with the testimonials will convert more. Social proof is everything when it comes to winning your customer's trust.
By displaying real experiences from your customers, you will be able to demonstrate the value of your business to potential customers. This is even more important for high-ticket items and services, as there is more risk for the customer.
3. Displaying Previous Work
Testimonials and case studies are a great way to show potential customers your previous work, similar to a portfolio. Instead of having to explain your previous experience and projects to every single prospect, they can do their own research and see the highlights of your business.

It's important to impress your customers with your best testimonials and case studies so that you can convert them effortlessly. If your business has worked with enterprise customers or well-known companies, you should display the work you did with them explicitly, to leverage their brand to your advantage.
5 Ways to Use Customer Testimonials
There are many ways you can use customer testimonials on your website, and once paired with a perfect call to action, your business will convert like never before. Here are some ways you can use testimonials:
1. Text Testimonials
Simple text testimonials are the most popular and widely used testimonials on the internet. They are to the point and the same type of reviews Google utilizes for business pages. You should always include these reviews with clean profile pictures of the customer and pair them with their title and company. These reviews can be added as a slider or in columns on your website. You can even embed your Google reviews, which converts prospects similar to manually typed testimonials.
2. Video Testimonials
Having video testimonials can set you apart from your competitors, as most reviews are text-based. Having your customer talk about your business, and the work you have done for them is a great way to display a genuine review. Videos are more relatable than text and are more trustworthy, which will ultimately increase your chances of closing a potential customer. Simply ask your best customers to take a quick video testimonial for your business, and maybe give them something in return!
3. Product Reviews
By adding at least one to ten reviews on your product pages, you will increase your conversion rate by at least 52%. Amazon is a great example of this, as they have thousands of reviews for their top products. If your business is service-based, you can still add reviews to your landing page and pricing pages!
4. Case Studies
As discussed earlier, big projects and testimonials can be converted into case studies. Having case studies is a great way to display your work to potential customers, and saves you time in the long run. If your company has worked with big brands and clients, these case studies should be visibly seen on the landing page to catch the prospect's attention. Using Moment's free session recording, you can A/B test your landing page, and decide the best place to display your previous projects.
5. Leveraging Testimonials
Another way you can use testimonials is to get more testimonials! By sending your testimonials to current customers, you can get them to make more purchases, or you can ask them to write their take on your business. You can ask them to write something along the same lines as your previous testimonials, and even offer them a free gift in exchange for it. By leveraging your testimonials to get more, you will increase your notoriety and sales!
How Moment Can Help With Testimonials
There are many ways Moment, our free CRM, can help you gain more testimonials, customer reviews and case studies. Firstly, by using the free live chat, you can provide optimal customer service which in turn will get you better reviews. All customers care about the level of service they receive, and by using a live chat, you can provide the best customer experience possible.
Moment's live chat is connected to unified inboxes, where your team can delegate and respond to customers in a timely manner. Using these inboxes you can reach out to previous customers and ask them for a review, for resolving their issues, or for providing them with high-performance work.
Moment also comes with email marketing, which is a great way to send campaigns to current customers. You can give a discount, gift card or a free product in exchange for a testimonial, which will increase your net profits. You can stack review offerings and ask them to review you on multiple websites, such as Google, G2 and TrustPilot.
Finally, with session recording, you can see where users are getting stuck on your landing page, or where your website is faulty. Fixing these problems promptly will increase your brand's reputation, conversion rate and will increase the likelihood of a positive customer testimonial. Having an optimized website will get you more customers, and more customers will bring in more testimonials!
Concluding Thoughts
In the end, the proof is in the numbers. Over 89% of customers stated they check reviews before making a purchase and when they read reviews it brings up the conversion rate by at least 120%. It's more important than ever to display your testimonials and reviews visibly on your website, to ultimately convert more prospective visitors into customers. Ecommerce giants have trained the masses to look at reviews before purchasing, and therefore you should do the same for your business!
You can display your reviews as a text carousel, you can ask your top clients for video reviews, and you can even create case studies for previous projects. Moment is a free CRM that will help you nurture the best customer relationships, which consequently increases the number of positive testimonials you will receive.
Try Moment today for free live chat, session recording, email marketing, unified inboxes and much more!

Happy Chatting! 💬