Top 5 Prospecting Tips to Get You More Sales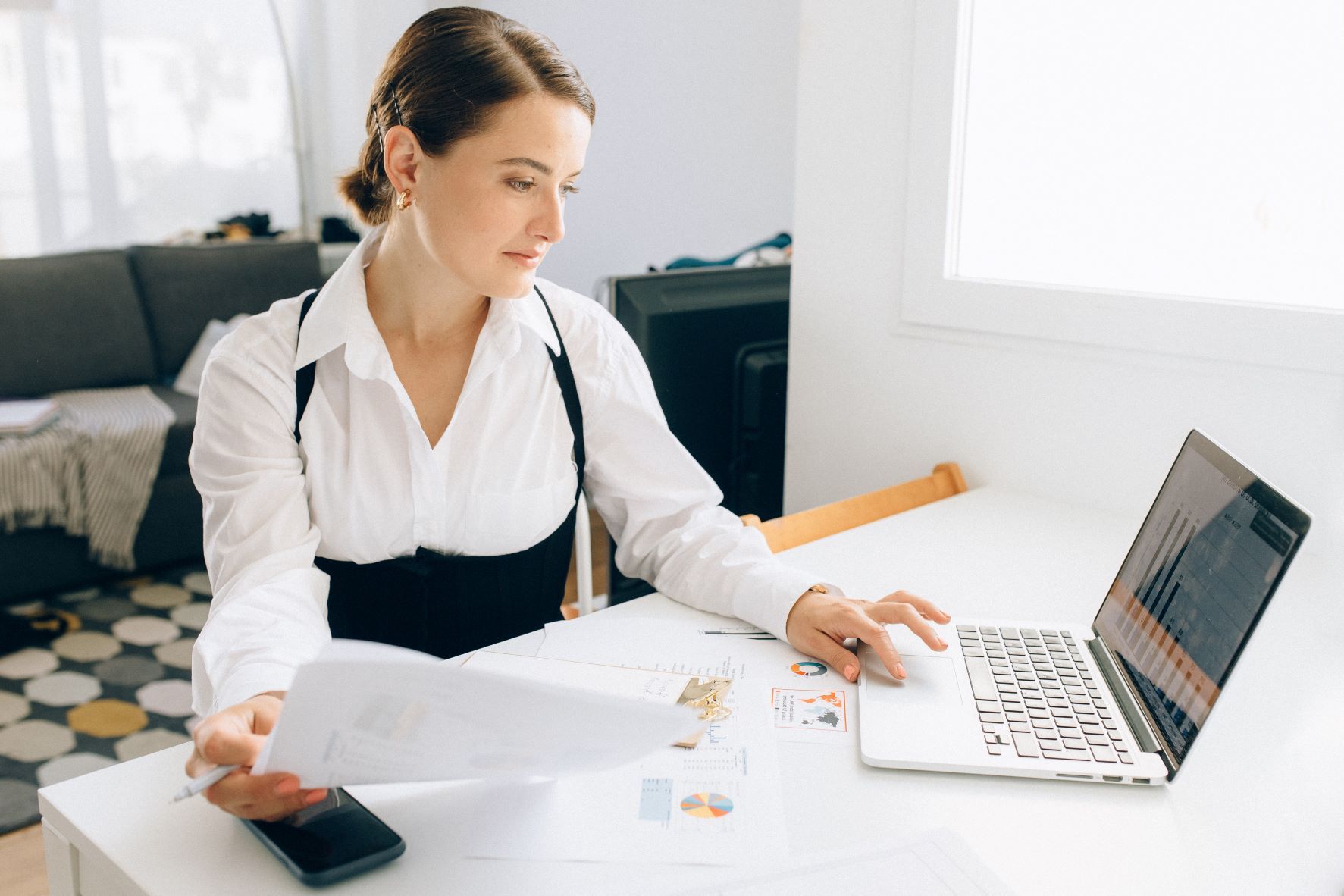 There are many ways your organization can increase its customers and profits, such as using a free CRM to get more high-ticket customers, improving your landing page and converting more website visitors into customers, and finally improving your prospecting and sales outreach!

Prospecting is an art; it requires delicate strategies to produce great results. Mindlessly contacting hundreds of prospects on LinkedIn with your sales pitch is an outdated method, and can even get you blocked off the platform. By prospecting in a natural and customer-first manner, you will increase the number of meetings in your calendar, and ultimately the number of sales you will close for the month.
In this blog post, we will reveal 5 prospecting tips to get more sales and customers, and how Moment, our free CRM can help you in the process!
Let's get into it:
1. Connect With Your Ideal Customers
Before you start connecting with your ideal customers, you must define who your ideal customers are. To do this, you need to research your ideal customer profile, also known as ICP. Some questions you make ask yourself are:
How many employees should the company have?
What are some of the issues they should be facing?
Which roles in the organization are you looking to target?
Which location or demographic should they be in?
After having your well-researched and targeted ICP, you are ready to start connecting with prospects. The best way to connect with prospects is via social media, especially LinkedIn. Since most professionals, especially executives and decision-makers are on LinkedIn, it's the best place to start connecting with your ICP. You can add a few sentences to your connection requests, or leave them blank and nurture the prospecting process further with some of our other tips!
2. Warm Up The Prospect
After you connected with your ideal prospects, you should warm them up with some simple interactions on their profile, posts, and other social media, before you go in with your pitch. By nurturing the relationship, when you progress the prospect in your prospecting funnel, you are not randomly messaging them out of the blue.
LinkedIn has many features that can help you with this process. You can endorse skills, you can comment on the ICP's posts, and the beautiful thing is, you can refer back to this in your future touchpoints!
Using a CRM, you can make your business more profitable, keep track of the prospects and leads you have contacted, and even send them drip emails, which we will discuss next!
3. Send Personalized Drip Emails
Using Moment's free email marketing, you can easily set up drip campaigns that are personalized for your prospects. You might be wondering how to personalize an automated email, which is a great question to ask. The key is to add a merge tag in the first sentence of your email, and then write personalized "one-liners" on your spreadsheet, so that each email has a personal touch!
As discussed earlier, you should have warmed up the prospect by engaging with some of their content and posts. These touch-points are a great opportunity to further personalize your email, as you can talk about them in the first line of your automated outreach email. By personalizing your email, and providing valuable content, you can ensure your emails go into their inbox and not into spam.
4. Share Testimonials and Case Studies
It's important to build trust with your prospects when it comes to your sales process. The best way to do this is by sharing your company's testimonials and case studies! Although testimonials are a great way to build trust, it's important to use them sparingly, and not too early in your outreach. Doing this too early can come off as being pushy and sales oriented, which will worsen your conversion rate.
Having your testimonials on your landing page and even in the footer of your page can be a great way to subtly flaunt your previous work and clientele. Another method is sending the prospect a valuable resource, which also includes a case study within it. This is a great tactic as you are not directly or desperately showing off your previous work, which can bring deter the prospect from booking a call or converting!
5. Stay Consistent
The key to getting more leads and filling up your meeting calendar is staying consistent with your prospecting. You should have a specific time block every day, where you are only focused on connecting with your ICP, nurturing relationships and using the tips here to close more deals.
By staying consistent, you will have an ongoing flow of prospects entering your outreach and sales funnel, which equates to more meetings and increased sales. Also, it can reduce the chance of getting blocked on platforms such as LinkedIn, as they limit how many requests you send out per day.
By using a free CRM, such as Moment, you can stay consistent and keep track of your prospects, with unified inboxes and messaging. By messaging the prospects in a consistent manner, such as every couple of days, you can warm them up to become future customers!
Concluding Thoughts
There you have it, 5 tips to increase your sales and prospecting efforts! To recap you should create your ICP, and connect with them, warm them up with social media touch-points, send them personalized automated emails, share case studies with them and finally stay consistent with your prospecting efforts.
Finally, you can use Moment to streamline your prospecting, sales and customer support teams all in a single unified platform!
If you enjoyed these sales and marketing tips, make sure to sign up to Moment for free and get a free live chat for your website, unified inboxes, session recording (to find errors or pitfalls in your website) and much more!

Happy Prospecting! 💬