How a CRM Can Get You More High-Ticket Customers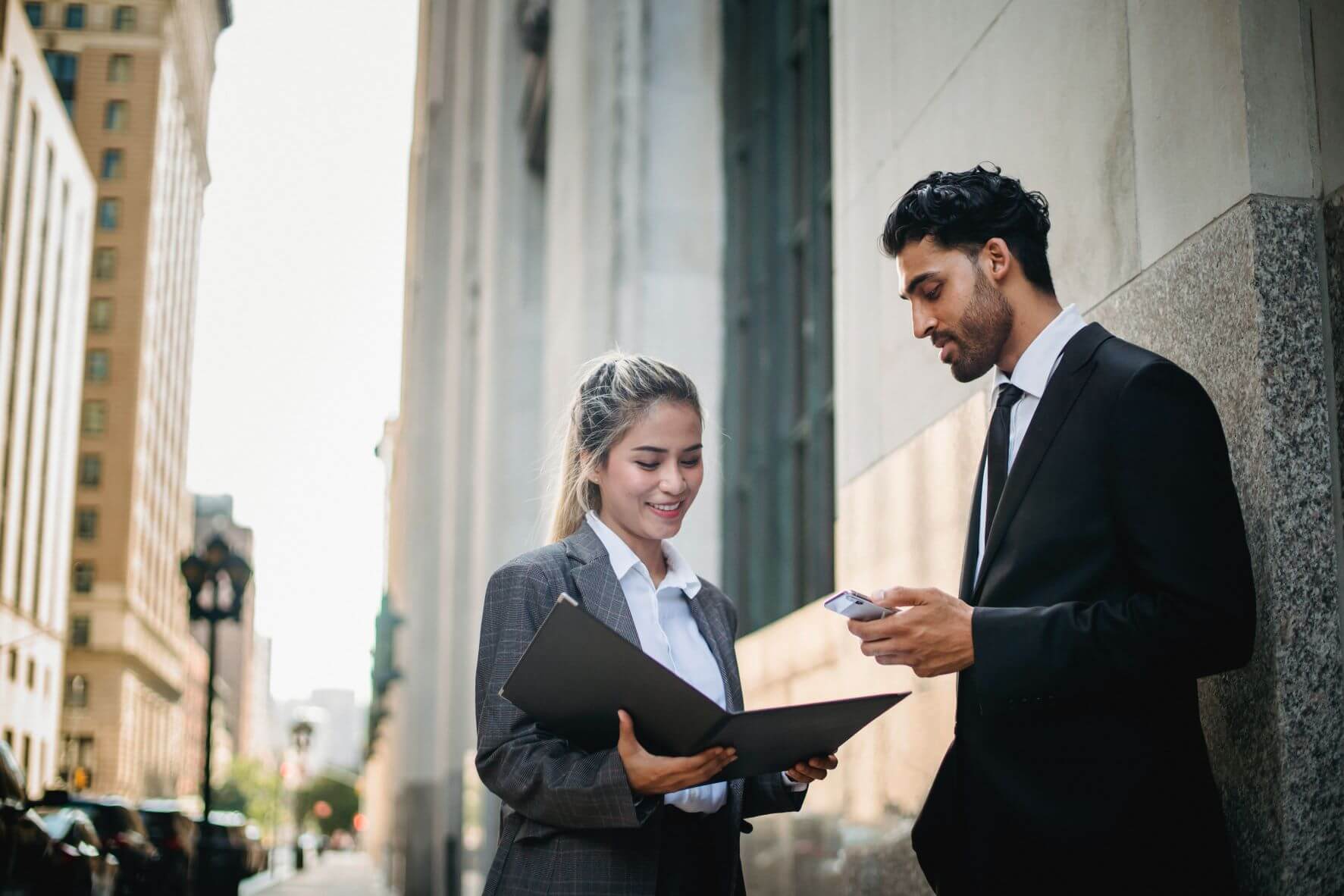 If your business is lagging behind in its sales targets and would like to generate more profits, you might think it needs more customers. Although this is true, having more high-ticket customers would be beneficial compared to low-ticket customers. The amount of profit each customer brings in is very important.  If you're not generating enough profit per customer, then you need to either increase your prices or the value you provide. If you want to take your business to the next level, it's important to do both. You should focus on increasing your profit margins while also finding ways to bring in more customers.
Using a free CRM, such as Moment, allows you to attract more high-ticket customers, provide a pleasant customer experience, and increase your profits and ROI like never before. In this blog post, we will discuss why you should attract more high-ticket customers, five ways to get more high-ticket customers and how Moment can get you more high-ticket customers!
Why You Should Attract High-Ticket Customers
Would you rather have 10 clients that pay you $1,000 a month, or a single client that pays you $10,000 a month? You would definitely choose the latter, as there is less management, overhead and work required to fulfil your services. Even though you're providing more value to the single client, compared to the 10 individual clients, it is still easier to manage a single customer compared to 10.
Ironically, low-ticket customers often expect more and are more careful with their money. Most high-ticket customers will pay you without any hesitation, and just expect you to provide good work for them. Oftentimes, low-ticket customers will ask you a lot of questions, will require more support, and will overwhelm your team, especially if you have a lot of them. That is why your business' focus should be on attracting more high-ticket customers. Having a CRM allows you to attract more high-ticket customers and increase your profits.
5 Ways to Get High-Ticket Customers
If your business has been attracting and targeting low-ticket customers, you will need to reconfigure some aspects of your business. Here are some actionable strategies that will attract more high-ticket customers:
1. Rebrand Your Business
Having low-quality branding, such as an outdated website is hurtful to your business when it comes to attracting high-ticket customers. High-ticket customers are attracted to modern, sleek and strong branding. This can be updating your logo, website and social media efforts. By rebranding and creating a more modern brand image, you will convert more website visitors into customers.
2. Provide Quality Testimonials
Customer testimonials and case studies are a great way of attracting high-ticket clients and increasing your conversion rate. When a prospect enters your website, they will most likely become a customer if they see other high-ticket testimonials and case studies displayed on your website. You can also send these case studies to prospects in the sale funnel, to increase the chances of closing a high-ticket sale! Ultimately, it's important to win your customer's trust, especially when they have more money on the line.
3. High-Ticket Advertising
Your advertising should also restrategize into targeting high-ticket customers. If your current advertisements, whether offline or online are displaying large amounts of discounts or other promotional offers, you might be attracting the wrong audience. Focus on the amount of value your business provides, rather than offering discounts or a lower price than competitors.
4. More Outreach
If you're only focusing on marketing, you will be missing out on getting more high-ticket customers. Generating more high-ticket customers requires highly targeted sales and outreach campaigns.  You need to get in touch with the right leads, through the right channels, such as LinkedIn, and start building relationships. By personalizing your sales process and creating a more human connection, you will increase your chances of getting high-ticket customers.
5. Use a CRM System
A CRM system is an essential tool for any business that wants to increase profits. By using a CRM, such as Moment, you can nurture your relationships with high-ticket prospects, which increases the chances of landing a sale.  You can also segment your customers, so you know exactly which customers are more likely to close with a high-ticket sale.
Moment CRM Features that Increase ROI
CRM software comes with many features that can increase your business' ROI and profitability. Choosing the right CRM software is essential when it comes to landing high-ticket deals. That is why we recommend Moment, as it comes with free live chat, session recording, email marketing and unified inboxes.
Free Live Chat
Moment's live chat is the best free live chat in the market! It allows you to directly talk to customers on your landing page, website or app. By providing timely customer service and support, you will land more high-ticket clients and increase your ROI.
Session Recording
Moment's free session recording is great for finding errors on your website. It allows you to journey through your customer's visit to see how you can improve or double down. You can also A/B test your landing pages to secure more high-ticket clients; by improving your website's conversion rate!
Email Marketing
Nurturing leads allows you to add more touch points to your prospects, and will increase the chances of them making a high-ticket purchase. Since there is more risk for the prospect, you need to send them testimonials and personalized emails to create a better pre-sale relationship with them. By using Moment's free email marketing, you can automate your email campaigns!
Concluding Thoughts
Landing high-ticket customers may seem complicated, but it's not! The hardest part is landing the client, after that, the work is much easier than handling multiple low-ticket customers. High-ticket customers are easier to work with and are valuable to every business. By securing more high-ticket customers, you will increase your business' profits, and even reduce your costs!
There are many ways you can increase the amount of high-ticket customers you get, such as rebranding, providing testimonials, targeting the right audience, doing more outreach and finally using a CRM.
We hope you land more high-ticket customers with these tips! Make sure to sign up to Moment for free and get free live chat, session recording, email marketing and much more – with no credit card required!

Happy Marketing! 💬