How To Drive B2B Sales and Marketing With a CRM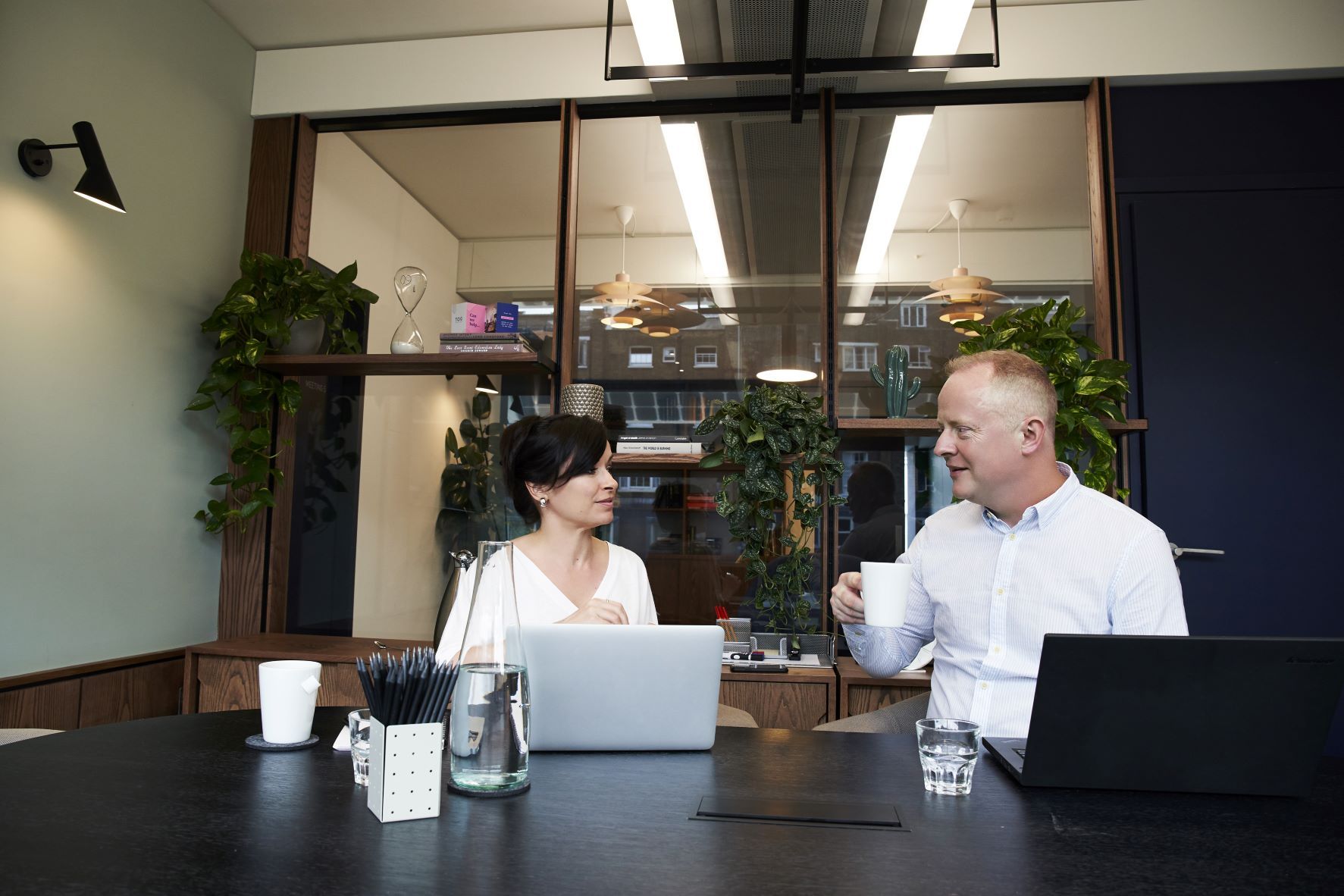 If you have been doing marketing or sales, you most likely know the nuances between B2B (business-to-business) and B2C (business-to-consumer) marketing. B2B companies primarily focus on selling products and services to businesses, whereas B2C companies focus on selling products and services to individuals. The sales cycle or funnel is much more complex and longer in B2B than in B2C. B2B customers are usually high-ticket, compared to regular consumers, as they can be small, medium or enterprise clients. Customer relationship management software (CRMs) can help both B2B and B2C companies in their business endeavours. The amount of prospecting and leads one can get is much less in a B2B business, but we will discuss how a CRM can improve your sales and make you more profitable!
Moment is a free CRM, which is the best CRM for many small, medium and large businesses. Moment helps businesses improve their customer relationships, sales process, conversion rates and collaboration.
In this blog, we will present you with the top benefits of using a CRM for your B2B business, and how Moment can help; for free!
3 Benefits of a CRM for B2B Marketing and Sales
As discussed, CRMs can make your business much more profitable. They can even increase your brand awareness and overall customer satisfaction. Here are three ways a CRM can improve your B2B marketing and sales:
Automation and Efficiency
Improved Communication and Business Relationships
Better Customer Experience
1. Automation and Efficiency
The forces of technology and artificial intelligence improve automation and efficiency every single year. Cloud CRM software such as Moment allows you to increase your sales, prospecting and outreach in an efficient manner using automation. Moment comes with free email and messaging marketing, which you can use to send out large personalized campaigns to your email or contact list.
Aside from automating messages, unified inboxes also improve efficiency, which is included for free with Moment. Using unified inboxes, your whole team or organization can delegate and respond to important customer messages effectively and efficiently. Productivity increases when using a CRM, as most CRM software such as Moment act as a central repository for important B2B customers, leads and messages. We will now discuss how a CRM can improve your communication and business relationships, without the use of traditional spreadsheet methods.
2. Improved Communication and Business Relationships
All successful businesses have highly optimized communication and business relationships. Customer service and customer experience are one of the most important parts of a company's sales and retention strategy. Using the world's best free live chat offered by Moment, you can manage your internal and external communication, using customer notes and your team's unified inbox. Your customer service team should be on the lookout for important customer support messages, and reply to them as soon as possible to improve your customer's experience.
Being able to add notes to B2B leads and customers makes it easy for your sales and marketing team to improve its nurturing and relationship-building. Keeping track of previous messages and important details, such as your prospect's favourite sports team can increase the chances of closing a sale! B2B customers often require much more follow-up and special attention, compared to B2C businesses. However, using Moment's live chat, you can respond to consumers on your website as well, not just business executives. In fact, many businesses are a hybrid of both B2B and B2C, which brings us to our next benefit.
3. Better Customer Experience
Regardless of whether your business is B2B, B2C or a hybrid of both, all business benefit from an improved customer experience. In fact, lots of businesses invest in their CX to improve their yearly revenue and to improve their brand value and reputation. The better your customer experience is, the more sales you will generate, and the longer you will retain customers. Most B2B businesses offer long-term services, therefore your customer experience is key for retention.
Moment comes with free session recording which is great for A/B testing your website and improving its customer experience. You can find faults and obstacles in your sales process, and ultimately convert more website visitors into customers, by having a fully optimized landing page. Moment's unified inboxes also improve your CX and your employee experience as well. By directly helping customers within seconds, your B2B customers will be happier, which in turn will motivate employee satisfaction and retention!
Concluding Thoughts
Ultimately, there are many benefits of using a free cloud CRM such as Moment for your B2B or B2C sales and marketing processes. B2B customers often require more follow-ups than B2C counterparts, which can be hard to track and engage using spreadsheets or simple calendar reminders. That is why we suggest using a CRM to manage and nurture your B2B customer relationships, which improve your appointment, closing and retention rates.
As discussed, Moment's free tools, such as a live chat, unified inboxes, personalized marketing campaigns and session recording make it easy to improve your efficiency, communications and overall customer experience.
If you're a B2B business and would like to supercharge your outreach and customer management, try Moment for free! (no credit card required)

Happy Chatting! 💬