How a CRM and Social Media Can Improve Your Sales Strategy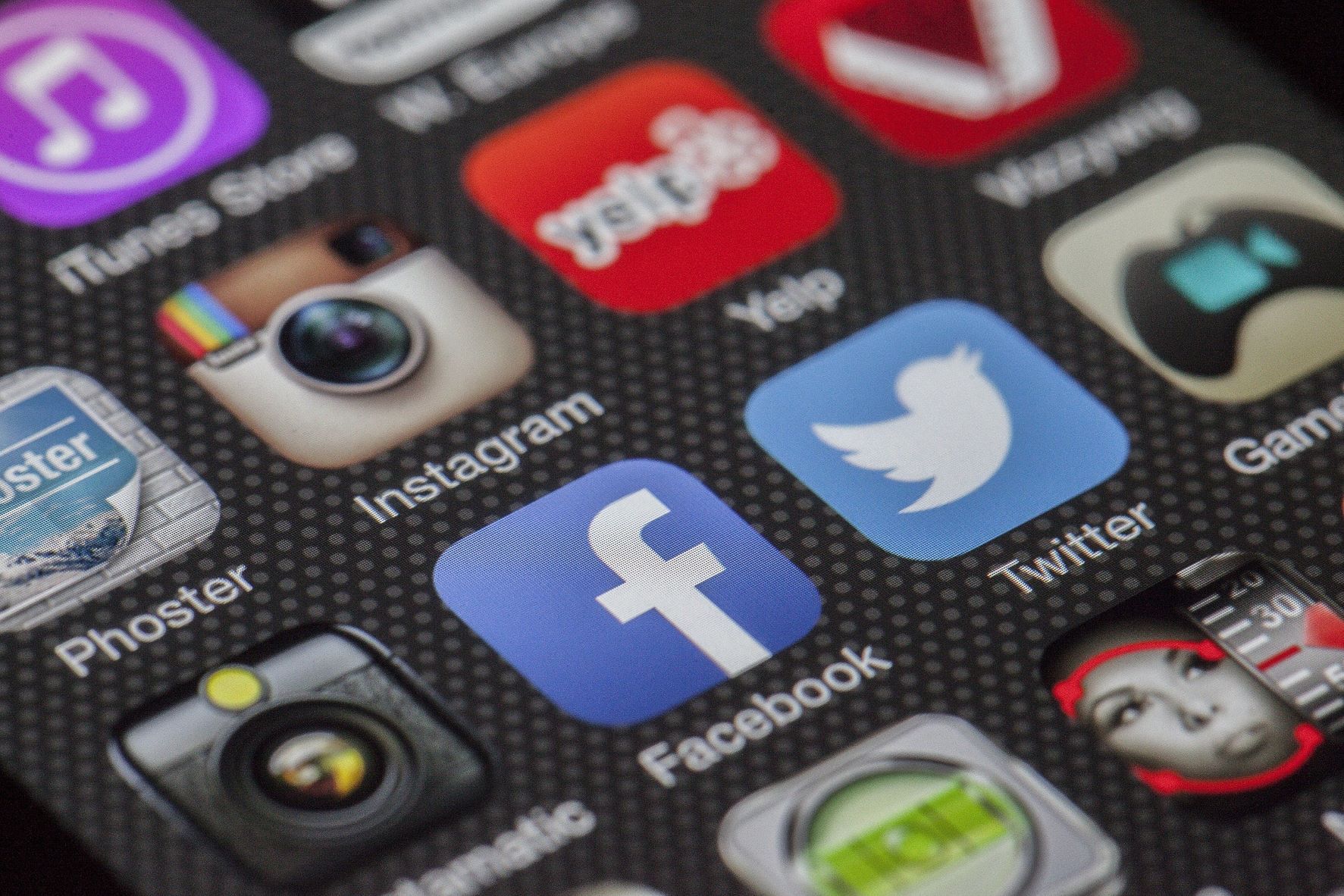 It's important to keep up to date with the latest sales strategies, so your business can increase its monthly targets, and annual revenue while lowering its cost per acquisition. Social media marketing is one of the best ways to improve your sales strategy, especially if your business is B2C. If your business is B2B, you can still improve your sales, especially if you market on LinkedIn. However, most companies that advertise on social media are e-commerce companies that sell directly to consumers.
Social media selling might seem like a hard task, but in this blog post, we will show you how important it is, and how you can get started with it. There are many free tools you should use on your website, and Moment's free CRM is one of them. We will discuss why you should sell on social media, what a CRM is, why you should use a CRM in conjunction with social media marketing and four ways to sell on social media.
Let's get started!
Why Should You Sell on Social Media?
Social media is where everyone's attention is every single day. Before social media, television, newspaper and radio ads were the main advertising channels for businesses, but today, social media is the best and fastest-growing marketing channel. There are over 4.62 billion social media users in the world, on multiple platforms, which makes it a great place to advertise, grow your brand and target your desired audience.
The benefit of social media marketing compared to other digital marketing methods, such as Google ads, is the fact that it is highly visual and community-driven. You can easily show your product visually, and share your customer testimonials, which we will discuss soon. Overall, selling on social media has proven to be superior to other methods of marketing, and offers the highest ROI compared to other sales strategies. In fact, a lot of social media sales efforts require minimal long-term investment, as sales can come in organically, without the use of paid ads.
What is a CRM?
CRM is an abbreviation for Customer Relationship Management. CRMs were designed to manage your customer relationships, messages, invoices and other business documents. What are the benefits and what does a CRM do? A CRM, such as Moment, allows you to have a central repository of your customers, accessible to your whole team, organization or business. This provides a high level of cooperation, efficiency and organization when conducting customer service, support and sales/outreach activities. Although there are many CRMs to choose from, the best CRM for a small business is Moment. It's 100% free to use without the use of a credit card and comes with many features which we will present shortly. Now that we know the importance of a CRM, let's discuss why you should use it with social media marketing.
Why Should You Use a CRM with Social Marketing?
When it comes to social media marketing, you should always optimize your branding. Throwing thousands of dollars into advertising is a bad idea when your sales process is not perfected. If your conversion rate is below normal, you will be increasing your cost per acquisition which will reduce your ROI.
There are many benefits of using a cloud CRM, such as Moment. Moment comes with a free live chat, session recording, unified inboxes, email and message marketing and much more. CRMs such as Moment make your business more profitable, as it allows you to provide the best customer experience and support for your visitors, prospects and customers. If you are running social media ads or utilizing other social media marketing strategies, it's vital to have a proper customer relationship management system to increase conversion and retention rates.
4 Ways to Sell More on Social Media
Selling on social media can be easy to start, especially with quick boosting buttons and campaigns. However, these easy-to-start methods are not the best way to optimize your sales strategy; as they are for inexperienced advertisers and lack functionality or targeting. They bring you traffic but don't help you with conversion or retention.
Here are 4 ways you can sell more on social media, in conjunction with Moment's free CRM tools:
1. Omnichannel Content and Customer Support
If you have taken a close look at top brands and e-commerce businesses, you will notice that they post content on multiple social media platforms, and provide customer support on them as well. Some customers might reach out to you on Instagram, some might tweet you on Twitter, and a lot will message you on your website. It's important to have a CRM such as Moment, which comes with a free live chat and unified inbox, so you can look out for important customer support messages.
It is speculated that eventually, social media will evolve into the "metaverse". You can be an early adopter of the medium, and can even provide customer service in the metaverse before your competition does.
Overall, it's important to share your posts on multiple social media platforms at once, which is efficient to do, and handle customer complaints in an omnichannel manner, including a CRM for your website or app's customer support.
2. Testimonials and User-Generated Content (UGC)
There are many benefits of using and sharing customer testimonials. People are more likely to make a purchase when they see social proof and reviews on your product or service. It's important to share your customer testimonials on your social media, as a post, or even on your saved stories on Instagram. This way prospective customers can easily click and view photos and videos of your happy customers which will greatly increase your click-through and conversion rate!
Aside from testimonials, user-generated content, or UGC, is also very important. You should incentivize your customers to post pictures, videos or stories with your product so you can gain more referral customers. This is a free way to sell more on social media, and it greatly increases your branding, which we will talk about now!
3. Optimize Your Branding
Branding is everything, when you have increased brand awareness, you will close more deals and will become more memorable than your competitors. You should always improve your branding on your social media and website to win your customer's trust and increase your profitability. As discussed, you can improve your branding by posting testimonials and user-generated content on your social media channels and on your website.
Your customer experience (CX) should be optimized, which in turn will improve your employee experience (EX). By having an optimized website, social media presence and brand, more customers will want to buy from you, and your employees will be more motivated to work at your company! The best eCommerce brands in the world invest heavily in their branding. Running awareness ad campaigns on social media is a great way to get your name out there, often multiple times to the same target audience, which keeps your business top-of-mind.
4. Run Social Media Ads
Finally, one of the best ways to gain more sales is by running social media ads. However, it's important to have an optimized social media profile or presence before paying for ads. You should utilize the earlier tips to have a good foundation for moving into paid advertising. Your website should be fully optimized, with an effective call to action (CTA); which increases your conversion rate. If your social media ads lead prospects to a website without a clear call to action, you will be losing lots of potential customers and will lower your ROI.
Moment comes with free session recording which can be used to A/B test your website. Session recording allows you to view a direct replay of your prospects and website visitors, so you can find faults, pitfalls or obstacles in your website's sales process. Using session recording, you can test different website designs, copy, and call to actions, to find the top converting ones. By presenting the best landing page to your social media leads, you will optimize and improve your sales strategy better than ever.
Concluding Thoughts
Social media is the best place to share, brand and sell your products. As discussed over 4.6 billion people use social media in their daily lives, and that number continues to grow. By putting your marketing efforts into social media, where most people's attention is, you will grow your sales better than any other platform, especially if you're selling to consumers.
There are many ways you can sell on social media to improve your sales strategy, such as posting your content and supporting customers on all your social media platforms, sharing testimonials, case studies and user-generated content, optimizing your branding and finally running social media ads.
It's important to have a free live chat and cloud CRM such as Moment to assist you with your sales and customer support process, alongside your social media marketing. Moment comes with many other free tools such as session recording, unified inboxes and message campaigns which will improve your conversion rate; ultimately helping you convert more website visitors from your social media into customers!
Are you ready to optimize your sales and customer support efforts, without wasting thousands of dollars on bounced social media leads? Use Moment for free today, no credit card required!

Happy Chatting! 💬