How to Improve Customer Retention with a CRM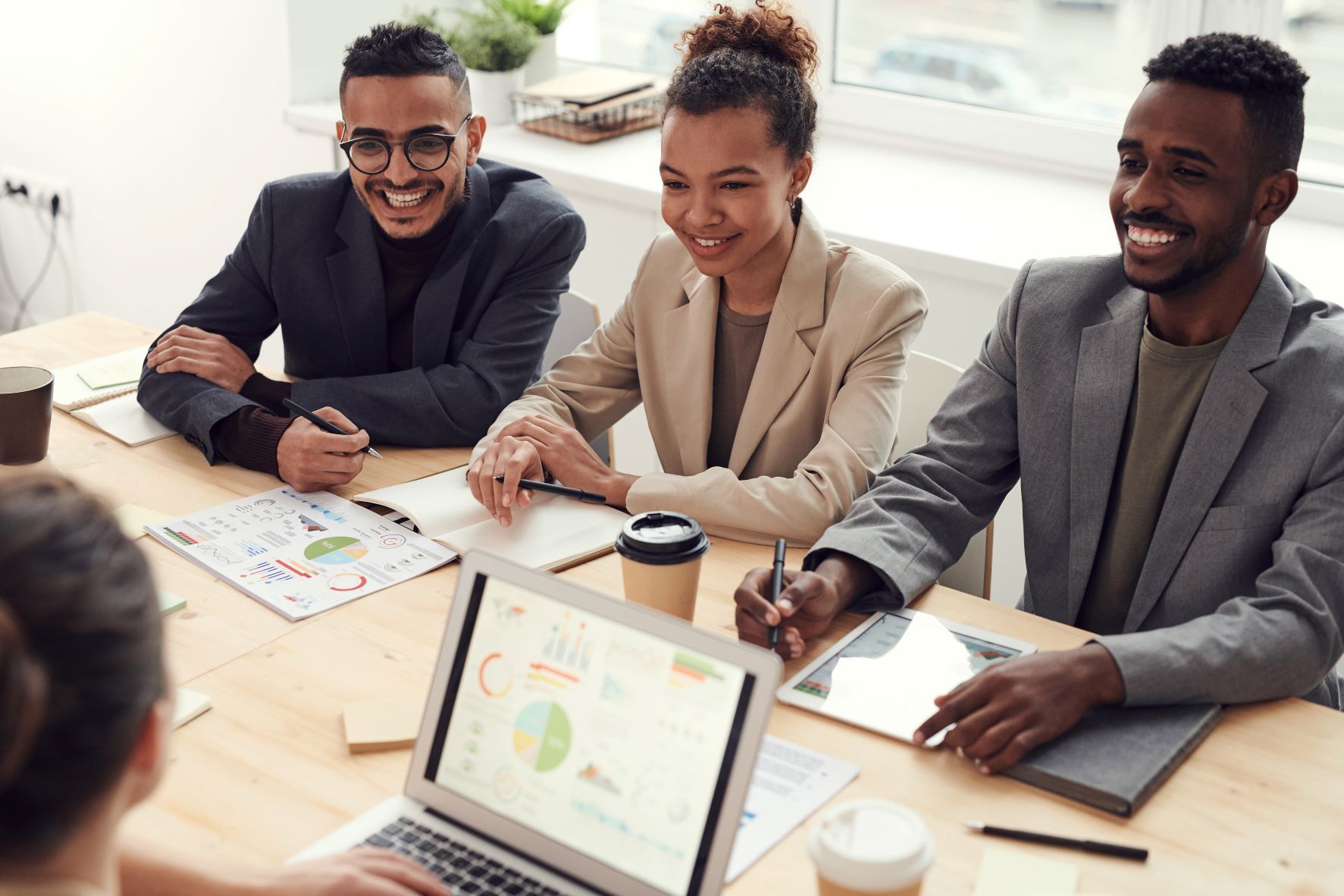 There are many sales and marketing metrics that are calculated and used to measure the performance of a business. So what are a Customer Retention (CR) and a Customer Retention Rate (CRR)? It is the measure of how many customers your business retains. It is usually expressed as a percentage within a certain amount of time. It's fairly easy to calculate your customer retention rate, for example, if you have 100 customers and lose 10 of them, your retention rate is 90%.
What is a CRM, and how can it help your customer retention? Customer Relationship Management, also known as CRM is a class of software that help organize customers, deliver customer service, and help your business increase sales and engagement. CRM software is used by small to enterprise businesses to keep track of customers, chat messages, emails, invoices and much more. Over 60% of businesses stated that a CRM increased their productivity, and increased sales by at least 29%.
In this blog post, we will discuss the reasons you should care about your customer retention, three ways a CRM improves your customer retention, and how Moment, our free CRM can help with your customer retention!
Why Should You Care About Customer Retention?
We all know how hard it is to attract and close new customers, especially in a recession. It's difficult and expensive to get new customers, as compared to retaining current customers. When your customer retention is high, you can focus on securing more high-ticket customers, knowing that your revenue is consistently flowing in. Therefore, having a higher customer retention rate is a more cost-effective solution compared to constantly trying to generate more leads.
Another reason why customer retention is important is that it's a direct result of your customer support and brand values. If you have a motivated team that is committed to improving products and customer support, you will retain more customers. The better your product and the customer experience, the more likely customers will stay with your company. This will also increase your bottom line, by getting referrals and positive customer testimonials!
Three Ways a CRM Improves Customer Retention
Now that we know the importance of customer retention, we will discuss how a CRM, such as Moment will improve your customer retention strategies. CRM software directly improves loyalty and thus customer retention, as a CRM's whole purpose is to maintain customer relationships.
There are many advantages of CRM software, especially Moment, which is free to use without a credit card. Moment allows you to chat with website visitors and convert them into customers, answer presale questions and even support current customers to increase your retention rate.
Let's discuss three ways a CRM improves your customer retention rate, and how it makes your business more profitable:
1. Improves Internal and External Communication
Having a CRM allows you to communicate with your customers, and even internally with your fellow employees and departments. Moment is a unified CRM that reduces the need for multiple external tools, one of them being a live chat. Moment comes with a free live chat that is connected to a unified inbox, where your whole team can delegate and address conversations. Using your unified inbox, your team can be on the lookout for important messages, and retain more customers by continuously supporting them.
Internal communication is also improved using a CRM, as you can route customers to dedicated departments within your organization. By segmenting users and delegating customer messages, your team will increase efficiency and improve customer retention.
2. Improves Customer Service
Customer support and service are the most important aspect of any business. CRMs are designed to improve customer service right out of the gate, especially if it's a unified CRM such as Moment. Messages and tickets are tracked with a CRM, therefore you can provide a better customer service experience. As discussed earlier, Moment's live chat allows you to quickly provide support to customers, which increases your customer retention rate and wins their trust.
Moment also comes with session recording, which can improve your website by fixing faults and errors. When your website functions better and is more accessible, your customers will appreciate staying with your business.
3. Improves Customer Engagement
Finally, a CRM can help improve your customer retention by increasing your customer engagement. Moment comes packed with tools that keep your customers engaged with your product, service and business. Unified inboxes provide your customers with seamless communication and engagement. For example, you can reach out to your new customers and see how they're doing and if you can be of any assistance to them.
You can also use Moment's email marketing to grow your email list and engage with your customers. You can send them promotional offers, additional information and blog posts, to keep them engaged and informed about your business. By engaging more with your customers and providing them with consistent check-ins and support, you will greatly increase your customer retention.
Concluding Thoughts
Customer retention is the key to profitability. Investing in your customer experience is always a good idea, and will improve your customer retention rate. CRM tools are designed to provide a better customer experience, which improves your company's customer retention in parallel. With a CRM you will convert more website visitors into customers, and retain them longer by providing them with dedicated support.
By using a free CRM such as Moment, you will have more productive communications, better customer service, engagement and ultimately, retention.
Moment comes with a free live chat widget, connected to a unified messaging inbox, session recording, email marketing and much more. Sign up today for free!
If you have any questions about CRMs or Moment, contact our live chat support.

Happy Chatting! 💬