How To Launch Free B2B Marketing Campaigns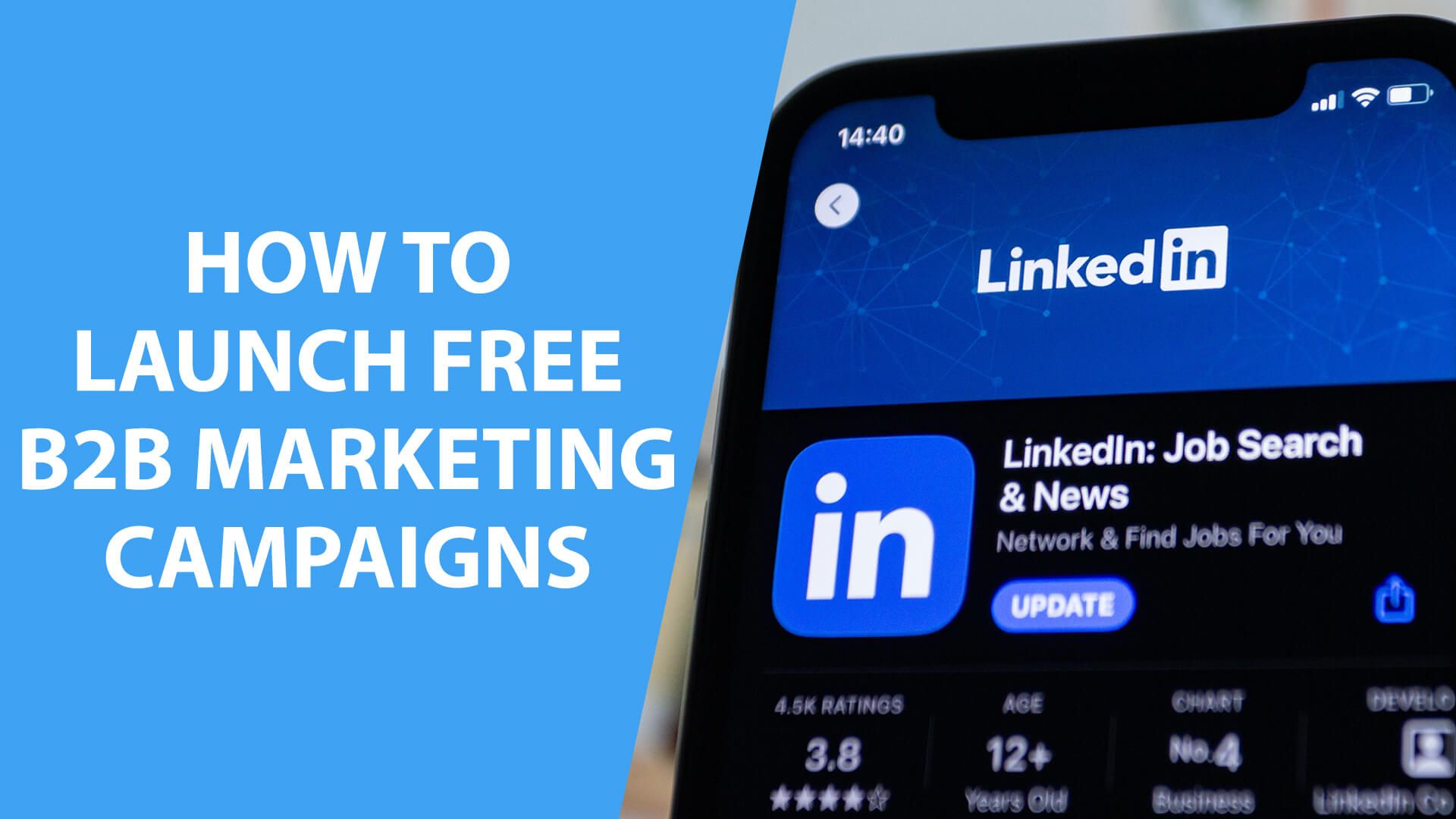 In this blog, we will discuss the importance of B2B marketing, how you can grow your B2B lead list for free, how to send automated and personalized emails out to leads and how to stay connected with them, all with Moment, our free CRM.
B2B marketing and sales are essential for any business trying to stay ahead of the competition. Carefully targeting other companies to do business with is an effective strategy to expand your reach, credibility, trust and ultimately, revenue. However, without a good CRM, or B2B strategy plan, it may be hard to achieve meaningful results. That is why our free CRM, Moment, comes packed with an array of tools that are free to use. This allows you to quickly add prospects and leads to your Moment dashboard, and even send automated emails to them, free of charge!
Before we begin contacting leads, we need to grow our list of prospects first:
Growing Your B2B Lead List For Free
To begin your B2B marketing campaign, you first need to have a reliable list of leads. There are organic ways to gain more leads, or you can pay someone to generate leads for you. Some free sources to find leads are forums that your target audience commonly visits, LinkedIn, or other social media groups.
Moment offers an easy-to-use platform to store and manage the data of your prospects and leads. With this powerful tool, you can track leads, move them along your sales funnel, and watch their interactions on your website or app, all in one free-to-use cloud software! By storing your leads on Moment, you will set yourself up for success when automating your marketing outreach, which we will talk about next. Overall, by storing your leads on Moment, you will close more sales in 2023 and will ensure no prospects slip through the cracks.
Free Personalized Email Outreach
Now that you have uploaded your leads into Moment, it's time to take your B2B marketing and sales to the next level. Use Moment's free automated email and message marketing to streamline your persuasive messages, tailored and personalized for each lead. With custom fields and email sequences, you can make a highly effective email marketing outreach, all within your Moment dashboard, for free! Make sure to check out our free email marketing strategies article, it will help you create conversion-worthy campaigns, that will take your business to the next level.
Stay Connected With Free Live Chat
Finally, you should use Moment's free live chat to continue the conversation with any leads you reached out to, who eventually visit your web page. Moment's live chat is also connected to your unified inbox, therefore, you will know which prospects and leads are messaging you on your website or app! This allows you to win your customer's trust, and take the conversation further in your pipeline, allowing you to close high-ticket deals. Your team can also look out for important customer support messages, delegate them to the correct team and give them the best customer experience possible. Finally, incoming B2B chat messages can also be stored as inbound leads on your Moment dashboard, which you can keep track of, and close in the future!
Best Free B2B Marketing and CRM Platform
In the end, Moment is a comprehensive cloud CRM, allowing you to deploy and handle B2B campaigns for free and without breaking the bank. Starting from lead generation to data management, email automation and a free live chat, all of which are important for maximizing outreach, boosting engagement and closing more B2B deals. You can also use Moment's free session recording to improve your landing page, call to actions, and other aspects of your website or app!

Give Moment a try and unlock the power of free B2B marketing!
Need help using or installing Moment? Contact our live chat support!

Happy Chatting! 💬