Top 5 Free Email Marketing Strategies for 2023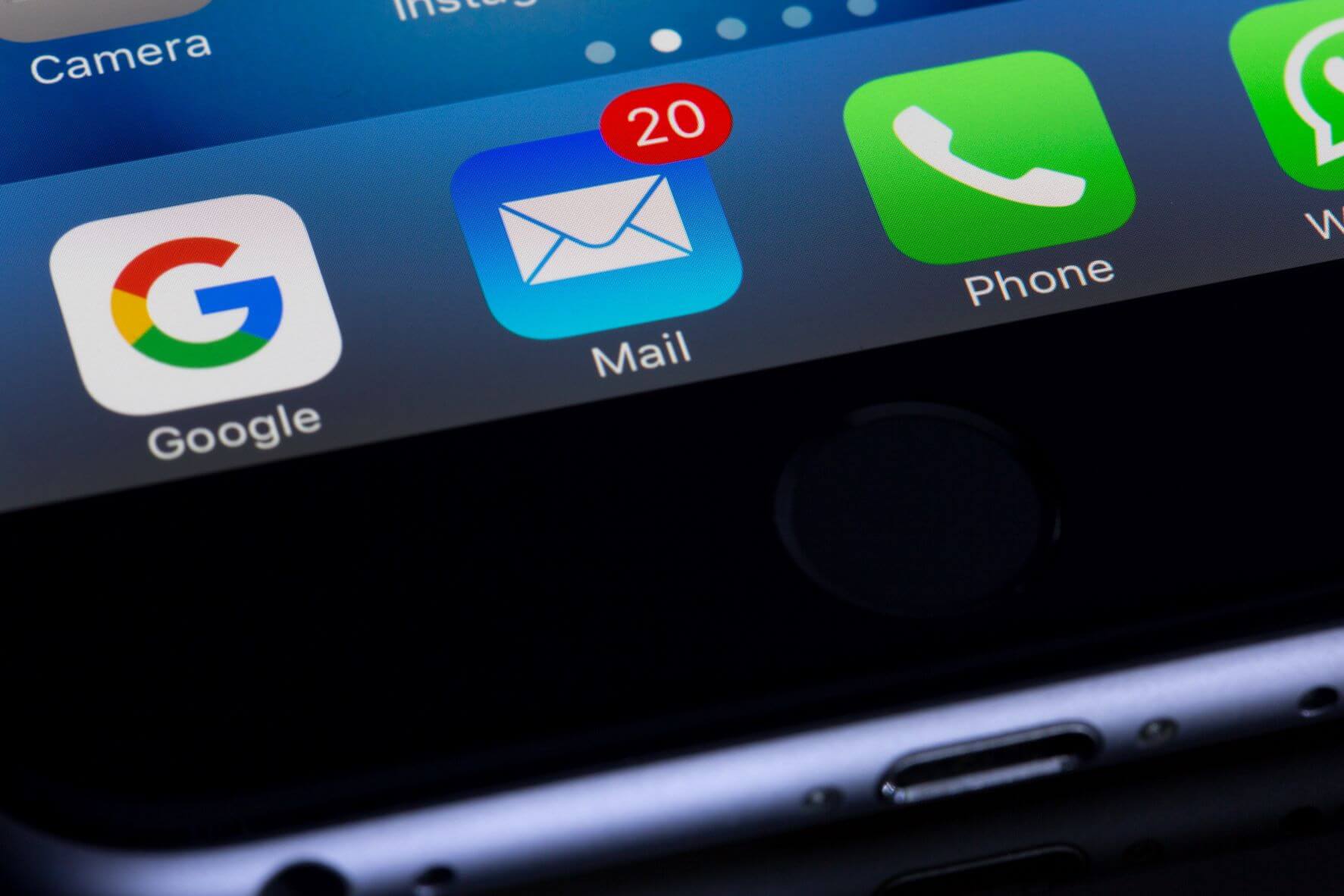 In this article, we will discuss the importance of email and message marketing in 2023, the top 5 free email marketing strategies in 2023, and the best cloud software to send personalized emails and messages in 2023. Hint: It's our free cloud CRM called Moment.
According to Forbes, email marketing has been around since 1978, when the first mass email campaign was launched to over 400 recipients. That single email made the company over $13 million in sales; an amazing turnaround for just 400 emails. That is the beauty of email marketing, it's prized for its high ROI, as it costs almost next to nothing to send out emails and can result in big wins if done properly. Although email marketing is a great way to get more leads, customers, sales and contracts, it's much more restrictive than in the past. Businesses that use email marketing should comply with email-sending laws and refrain from spamming.
Aside from legally sending emails, your campaigns should be optimized and sent to people who are expecting them, so they can land in the inbox folder, and not in "promotions" or spam. We will discuss the best strategies for 2023 to get your emails into the inbox, so you can convert more website visitors into customers.
Should You Do Email Marketing in 2023?
You are missing out on increasing your revenue, customer engagement and brand awareness, if you're not doing email or message marketing in 2023. Over 300 billion emails are sent every day. As discussed, the history of email marketing goes back to the 70s, but that does not mean the marketing channel is outdated, in fact, it's continuing to grow every single year. Marketers love using email and message marketing, as it brings in a large amount of revenue at lower costs, compared to newer marketing methods such as social media ads.
As businesses are preparing for a recession, it's more important than ever to put more effort into less expensive marketing strategies. Email marketing provides even better ROI than "free" marketing channels such as SEO, content marketing, and affiliate marketing. These channels tend to be low-cost, but do not provide the instant results that email marketing brings in. On average for every dollar invested into email marketing, you will make over forty dollars back. With these returns in 2023, we suggest you should seriously consider implementing email marketing for your business, or improving your current email marketing with the strategies we will be discussing next!
Top 5 Free Email Marketing Strategies for 2023
With email marketing, you will be able to close more leads in 2023, especially when combined with a free CRM. Email marketing is one of the best ways to acquire clients at the lowest costs, reducing your customer acquisition costs!
1. Segmentation Using Filters
Our first tip is to segment your campaigns and users using filters and email lists. This allows you to send the most relevant campaigns and messages to targeted users who can gain value from them. Sending an offer email to someone who just bought the product is not a good idea and can ruin your deliverability and branding. However, sending automatic and segmented campaigns such as cart abandonment emails to lost website visitors is a great way to increase sales.
Segmentation can be done manually using a spreadsheet, but the best way is using a free CRM, such as Moment. You can segment your leads and customers on many different values and fields, such as their location, which is important if you're running local events and offers.
Here is a screenshot of audience segmentation on Moment:
Using Moment's segmentation and filters you will also improve your deliverability, customer experience, and overall personalization which we will discuss now.
2. Adding Personalization
Have you noticed anything similar in the emails you get from the top websites and brands you shop on, such as Amazon? They personalize everything and address you with your name. Using this psychological tactic in your campaigns will increase engagement and conversion rates while winning your customer's trust. Most email marketing systems and CRMs allow you to add custom fields to your campaigns. Using Moment's free email and message marketing, you can use the hashtag symbol to choose personalized fields. It also allows you to add a fall-back value, in case the field is empty. Here is a screenshot of an email that will begin with "Hi" and then the recipient's name, or "Hi there" if their name field is empty:
As a result of personalization, your emails will end up in the recipient's inbox more often than the "promotions" folder and will be less likely to go into spam. You can also make effective call to actions by addressing the recipient's custom details, which shows you have done your research, increasing your chances of conversion.
This makes your emails land in spam less, and more in the inbox rather than promotions.
This gives you better branding, as customers will feel more connected to you.
3. Optimize For Deliverability
As discussed, segmenting your leads, lists and users is an important strategy for improving your open rates, click rates and deliverability. Furthermore, we discussed how personalization also helps in a similar fashion, by creating more engaging and open-worthy emails. Aside from these two strategies, there are some other tips you should consider when optimizing your deliverability, here are a few:
Send fewer links, or none if possible, as this can land you in spam or promotions.
Do not add excessive photos or HTML which is another spam factor.
Clean your email lists so your bounce rate is as low as possible.
Reduce your use of exclamation marks.
Finally, reduce the number of spam words, such as "buy", "call', and "free".
By using these tips, you will increase your deliverability and will improve your brand awareness. Landing in the spam folder will get you almost no visibility or email opens, which is something you should be very careful about. If you land in spam too often, your whole domain, IP and/or email addresses will be blacklisted, which will make it harder to reach inboxes. It's important to use the strategies discussed here to improve your open rates, conversion rates and customer engagement.
4. A/B Test Campaigns and Landing Pages
The number one way to improve your marketing is by continuous testing! You can send segmented emails, and compare the open and click rates on each campaign to see which email converts the most. Using a CRM such as Moment will improve your customer retention rate, as you can continuously test and track marketing campaigns and conversations.
You should also A/B test your landing pages, as that is what your leads and customers will interact with after or before receiving marketing emails. Moment comes with free session recording which you can use to A/B test your website. Session recording is a replay of your website or app users, which can give you insights into their actions, patterns and willingness to convert. Ultimately, session recording can show you what is working well, and what needs improvement.
5. Combine Campaigns With Live Assistance
Email and message marketing is great, but it should be combined with a trained and live customer support or sales team for the best results. You can do this with a free live chat, which is provided by Moment as well. It's connected to your team's unified inbox, which allows you to look out for important customer messages, delegate conversations to other employees and ultimately take your customer relationships to the next level. CRMs such as Moment make your more profitable, as they allow you to follow up with customers that receive your email and message campaigns. Many businesses send out their campaigns and then forget about their customer relationships; leaving many sales opportunities off the table.
Best Free Email Marketing in 2023: Moment CRM
To keep your business profitable and striving in 2023, your company must have a CRM. CRMs, such as Moment, are the best free tools you can add to your website, as they come packed with many features such as live chats, unified inboxes, email and message marketing and session recording. It's important you choose the best CRM for your business. Many CRMs and email marketing platforms do not let you send campaigns for free, but Moment does.
If you're ready to try out our 2023 email and message marketing strategies, try Moment out today, no credit card is required!
If you need help using or installing Moment, contact our live support team.

Happy Chatting! 💬