The Best B2B Marketing Strategies for 2023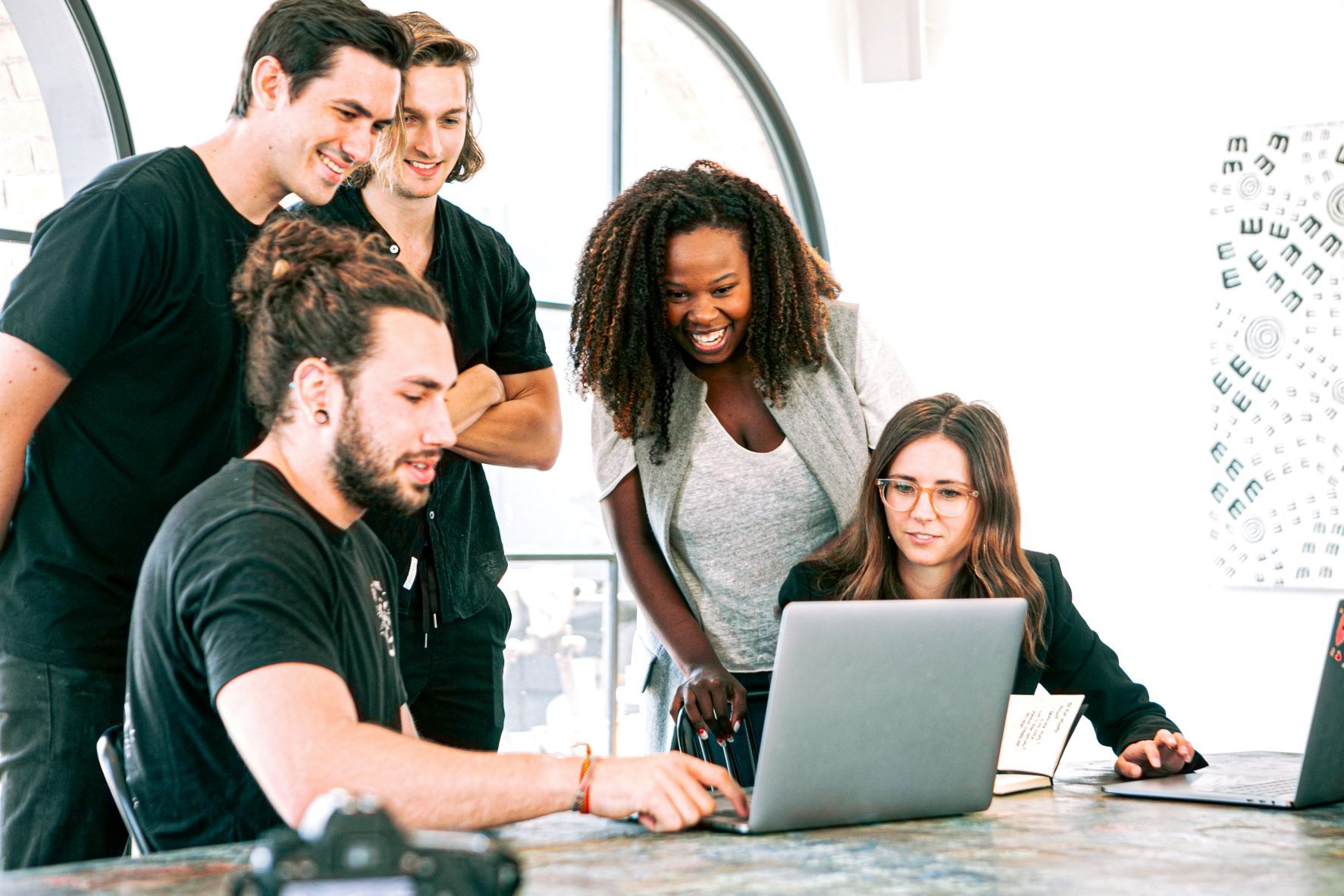 In this blog, we will discuss what B2B marketing is, why it's important, the biggest B2B marketing challenges, and different ways you can improve your B2B strategy in 2023!
What exactly is a B2B business? A B2B business is one that primarily facilitates transactions between two businesses, as opposed to transactions between a business and an individual customer. B2B stands for "business-to-business" and involves the trading of goods and services between companies on an often large scale. B2B businesses are an integral part of the global market, making up a substantial portion of international trade while allowing companies to acquire goods and services they may not be able to produce internally.
Is B2B marketing all that important? It is if you're selling products or services to other businesses! Here are some B2B marketing stats for 2023 to get you energized for the rest of this guide. According to Research and Markets, the global B2B e-commerce market size is anticipated to reach 33 billion dollars by 2030! Also, according to Statista, B2B sales are expected to surpass $1.8 trillion in 2023. Finally, over 80% of B2B marketers are using email marketing for B2B sales in 2023, followed up by 70%+ doing social media marketing. We will show you how to solidify your email marketing outreach in this blog, and how a CRM can land you high-ticket B2B clients!
What is B2B Marketing?
B2B marketing is the practice of delivering focused promotion and brand messaging to other businesses and key stakeholders. B2B companies must understand their target market in order to ensure that their messaging resonates with the customer base. B2B campaigns often focus on long-term relationships instead of one-time sales, making careful consideration even more important.
The mistake many people make with B2B marketing is not choosing a target niche. You should have an ideal customer profile to make your prospecting and outreach efforts seamless. B2B organizations have an advantage when it comes to networking, offering a wide range of options for meeting potential customers and prospects both online and off. B2B marketers must create strong connections with B2B buyers for a successful campaign outcome. There are many ways you can use software to help with your B2B marketing and sales, especially with CRM software, which definitely helps you close more B2B clients.

The Biggest B2B Marketing Challenge
B2B marketing can be tricky and challenging. The biggest challenge is generating quality and qualified leads. B2B marketers must clearly define their ideal customer profile in order to effectively target the right prospects through traditional or digital channels and capture leads for their business. Additionally, B2B marketers must ensure that leads are qualified by having processes like lead scoring in place. Having a form that is filled out before a meeting is a great way to qualify a business.
B2B marketers need to understand the entire customer journey in order to create meaningful interactions with prospects and achieve successful lead nurturing and conversion rates. From the creation of lead generation campaigns to the follow-up process, B2B marketers need to be mindful of their strategies and tactics to overcome the hurdle of generating qualified leads. By using a CRM, you can make your business more profitable, and keep your B2B leads, messages and customer support emails organized.
How to Market B2B in 2023?
There are several ways, but it boils down to traffic, outreach, appointments and finally closing the sale. For traffic, you can use social media; organic content or paid advertising, combined with a CRM. You should also have a solid outreach strategy, which we will discuss soon. There are many other channels for gaining traffic, such as SEO, a landing page connected to your sales funnel, and much more. The key is to get more traffic and convert more of them into customers. If your sales process has bottlenecks, adding more sales volume will not solve the issue.
Here are some strategies to optimize your landing page to convert more visitors into customers, improve your inbound marketing communication, and automate your outreach B2B sales emails!
Optimize Your Landing Page
B2B marketing is much different than B2C. When you're dealing with B2B customers, it's important to have an optimized and informative landing page to get them interested in your business. Not only should the landing page have captivating visuals and engaging content, but it should also be designed to convert a visitor into a lead! After conversion, you can qualify and sell to leads rather than just focusing on getting more traffic - which can help increase ROI dramatically. Make sure you're continuously optimizing your B2B landing pages to ensure success down the line. One way to do this is by A/B testing your landing page(s) with free session recording. Moment allows you to store replays of your website visitors so you can get a glimpse into what is working and what can be improved. By refining and investing in your customer experience, you will greatly improve your B2B marketing strategy in 2023.
Improve Inbound Marketing Communication
Another important B2B marketing strategy for 2023 is improving your communication, especially for inbound leads. The best way to do this is by having a free live chat on your website. With a live chat, you can engage with potential B2B customers in real-time, and win their trust. Moment's free live chat is connected to your team's unified inbox, which allows your sales and customer service departments to work in synergy. You can handle customer complaints and respond to sales inquiries in the most efficient way possible. Your sales team can look out for important customer support messages and assign them to the right person, without wasting precious B2B marketing time!
Automate Your B2B Sales Emails
Finally, as discussed in the intro, using email marketing is the number one way to do B2B marketing in 2023. Over 80% of marketers rely on cold email outreach to do B2B sales, often combined with LinkedIn and other channels. We have another guide on the top 5 free email marketing strategies in 2023, which you should check out!
B2B email marketing is an art, you need to make sure your emails are getting read and replied while minimizing your chances of going into the promotion or spam folders. The best way to do this is by personalizing your emails, so you do not look like a spammer. Moment comes with free email marketing, which is not offered by other CRMs! You can use Moment's email marketing to send out personalized emails with custom fields and take your prospecting to the next level. Some of your email campaigns should also be designed to be sent to current customers or subscribers, so you can further improve customer retention and engagement.
Improve B2B Marketing With a Free CRM
In conclusion, B2B marketing is extremely important, especially if you're a business that serves products and services to other businesses. The biggest issue in B2B marketing is getting more quality B2B leads and closing them. Therefore, in 2023, you should focus on increasing your traffic, qualifying leads and moving them along your sales funnel. You can do this with a number of marketing channels, but should utilize the strategies we discussed, as solely focusing on volume is not a good marketing strategy. As a recap, you should optimize your landing pages, improve your inbound marketing communications and automate your B2B email sales outreach! Finally, you should refine your overall customer experience, to improve retention, and reduce the desperation of finding more B2B clients.
To optimize your B2B marketing, try the best free CRM available on the market! Moment comes with free email marketing, a live chat widget, unified inboxes, session recording and much more. You do not need to add a credit card or download anything to use the free cloud CRM. Ultimately, there is no risk in trying Moment, in fact, you will close more B2B leads in 2023 with our CRM!
Try Moment out today, you will not regret it.
Need help installing, using or seeing the benefit of Moment? Reach out to our live chat support.

Happy Chatting! 💬