5 Ways a CRM Will Improve Your Customer Relationships in 2023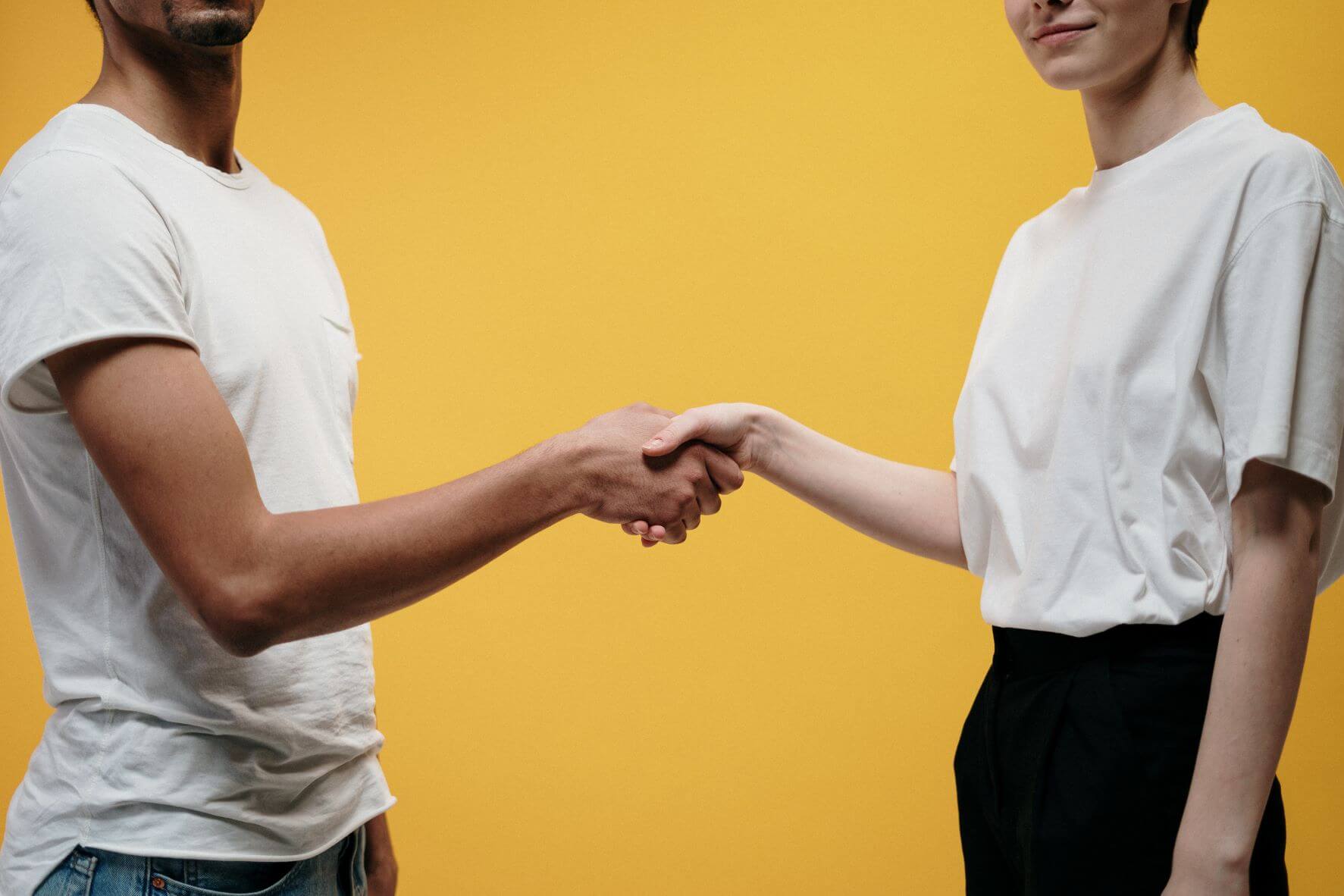 This blog will discuss what a CRM is, 5 ways it will improve your customer relationships in 2023, why your company must have a CRM in 2023, and how Moment, the free CRM is the best choice for the new year!
What is a CRM anyway?
A customer relationship management tool, also known as a CRM, is a centralized repository of customers that a whole organization can access. Most CRMs are hosted on the cloud and help track and save customer conversations, tickets, orders and other data which is useful for a business. CRMs are one of the most useful free tools you can use on your website, alongside a free live chat, which we will discuss very briefly!
So if you're ready to get into the 5 ways a CRM will improve your customer relationships in 2023, let's begin:
1. Better Communication
The number one way a CRM improves your customer relationship is by providing better communication channels. Moment comes with the best free live chat, that is connected to your team's unified inbox. This allows you to quickly respond to website visitors, current customers and other users that may have a question or concern. Businesses that do not have a live chat miss out on a lot of potential customers, and may even lose some customers, which will reduce their customer retention rate.
By having a free live chat, your team can look out for important customer support messages, and provide timely responses, rather than having customers wait for a response via email or a ticket. CRMs such as Moment allow you to quickly resolve customer complaints and therefore will allow you to retain more customers, which we will talk about soon. Overall, having a CRM allows you to keep track of conversations, complaints, messages and notes which will greatly improve your customer relationships in 2023 and beyond.


2. More Personalization
CRM software can also improve your customer relationships by providing a more personalized marketing, sales and customer support experience. By having saved data about each customer, you can personalize your support and sales efforts, which will win your customer's trust. Businesses spend millions of dollars investing in their CX, but having a CRM such as Moment is all you need to provide a customized marketing experience.

You can use Moment's free message and email marketing campaigns to send out personalized campaigns to gain new customers, upsell current customers, and even provide additional value to your current user base by sharing resources and blog posts. Therefore, a CRM such as Moment can definitely improve your customer relationships in 2023, by providing a more personal experience, allowing the customer to feel more connected to your business.
3. Better Customer Retention
As touched upon earlier, by providing a better customer experience and improving your customer relationships, you will retain more customers. CRMs are designed to make your business more profitable, and by improving your conversion rates, you will definitely increase your revenue.

With a CRM, you will also improve your customer retention greatly and will reduce churn, which will ease the need for finding new clients at all times. Aside from retaining more customers, having a CRM improves your communications, your support and your customer experience, which reduces your customer acquisition cost as well. This is a win-win, as a CRM such as Moment will help you convert more customers in 2023, but also retain them longer.
4. More Productivity and Collaboration
CRMs improve productivity and collaboration, as they are central repositories of customer information. Your business, organization and employees can easily submit, extract and communicate information on a CRM, allowing for more productivity and collaboration. This allows for better prospecting, sales and customer service.
Moment comes with unified inboxes, which are connected to your website's live chat. This allows your whole team to communicate and delegate conversations to the right department or person. By using Moment's unified inbox, you will have better employee productivity and collaboration, which will improve your conversion rates and customer engagement.
5. Better Products and Services
Finally, having a CRM will improve your customer relationships in 2023 by allowing you to create better products and services. You can track customer complaints or positive testimonials, which gives you vital data about your business and its offerings. If your business optimizes its products, services, landing pages, call to actions and other verticals, it will convert more website visitors into customers.
One great way to improve your product, services and landing page is by using session recording. Moment comes with free session recording, which gives you a recorded replay of your prospect or customer's walkthrough on your website or app. These replays can give you an amazing insight into your sales funnel and can help you A/B test your website. By using a CRM such as Moment, you can A/B test different parts of your business, gather feedback and greatly improve your offerings in 2023.
Which CRM To Use in 2023?
There you have it, 5 ways a CRM will improve your customer relationships, and business in 2023! So which CRM is the best for your business? We may be biased, by Moment CRM is a great option to try out; it's 100% free so there are no risks, and you do not have to enter any credit card details!
Moment comes with a free live chat widget for your website, which is hooked up to your team's unified inbox. Moment's free session recording is automatically added, which allows you to replay user journeys on your website. Finally, you will also get free personalized email and message marketing to close more leads in 2023!
Try Moment today for free and take your business to the next level in the new year.
Need help using or installing Moment? Contact our live support team.

Happy Chatting! 💬