How To Outsource Your Business With a CRM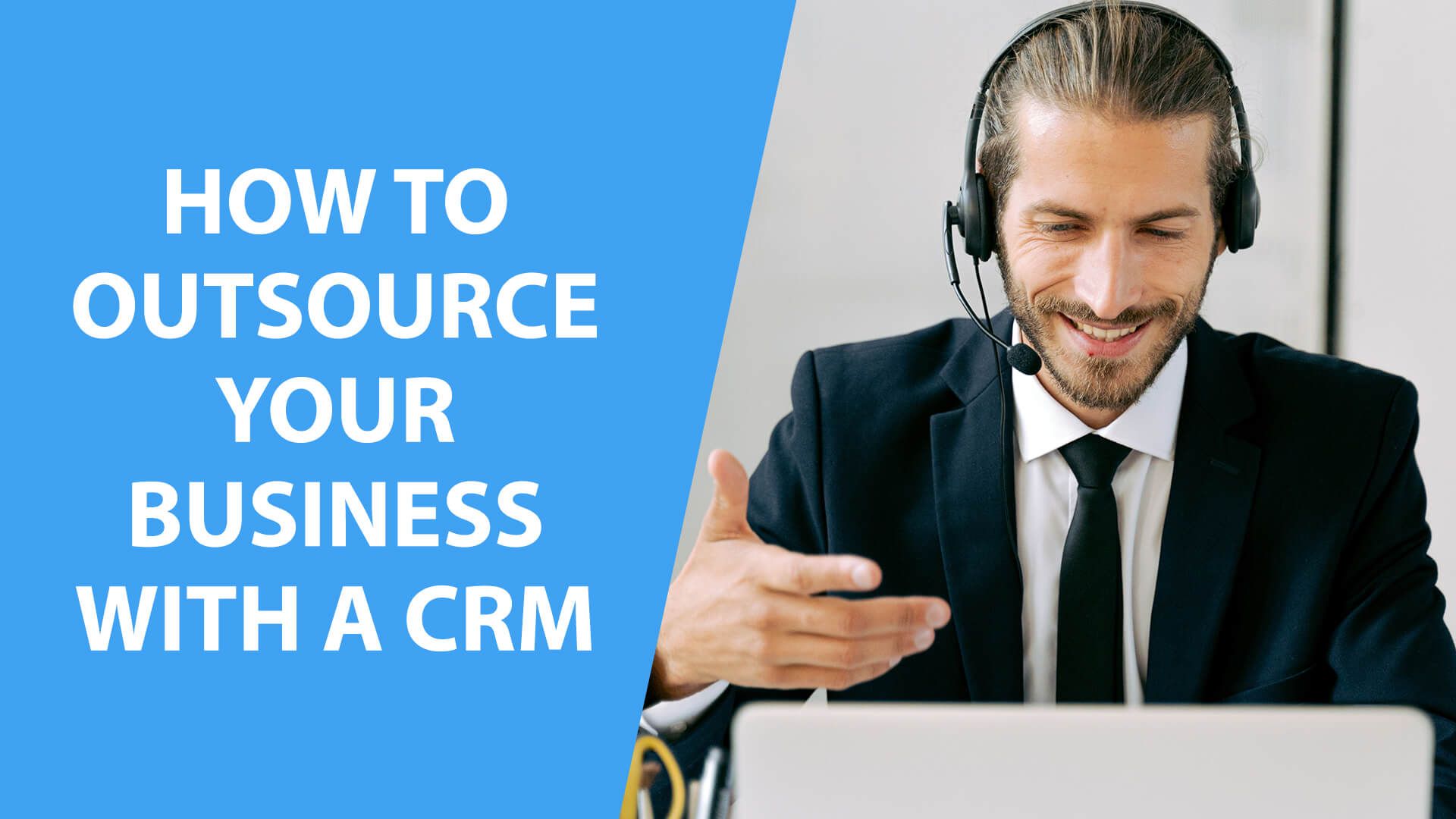 In this blog, we will go over the benefits of outsourcing your business, what a CRM is, and three ways you can outsource your business with a CRM!
Outsourcing is a great way for your business to free up resources, save money and time, so it can focus on growth, strategy and innovation! In fact, many businesses think positively about their outsourcing, and over 71% of financial service executives outsource or offshore some of their services! Mundane tasks should be outsourced, such as data entry, or lead generation, which often takes a lot of time to conduct. The good thing about data entry and lead generation is that it's not hard to teach, and can be integrated into your business' CRM, which we will discuss now!
What is a CRM and how can it help your outsourced team?
CRM software, such as Moment, helps businesses with their outsourcing efforts by storing and managing leads, customers, messages and other interactions. There are many benefits of a cloud CRM, and by storing your leads in a central repository, you will improve your customer experience and streamline operations. Moment is one of the best free tools your business can install on its website, especially when outsourcing business operations, such as lead generation and sales! We will go over some of the tools included in Moment, which your team can use for free.
Here are three ways you can use a CRM to outsource your business:
Outsourcing Customer Service
Having 24/7 customer support and live chatting is one of the most critical ways your business can improve its customer experience. However, there are large costs associated with employing customer support agents around the clock, working 24/7; which is why outsourcing or having virtual assistance can be beneficial. Your business can hire agents for a fraction of the cost of hiring in-house and can use Moment's free live chat to assist website visitors with their questions, or complaints.
All of your Moment chats are saved in your unified inbox, therefore you can see the performance of your outsourced support agents, and have them delegate important conversations to you as needed. By looking out for important messages, and helping customers, you will improve your retention rates and even conversion rates for new customers!
Boosting Sales With Outsourced Marketing
Many companies outsource their email and lead generation strategies, in order to save time on data entry, prospecting and outreach. This is especially true for B2B companies, where more research is needed before sending out personalized campaigns. Some CRMs, such as Moment come with email and message automation, within their own platform, allowing your outsourced team to design and launch their email marketing strategies and campaigns. By outsourcing your email and message campaigns, you will become much more efficient and profitable in your marketing and can close more high-ticket customers, many of which require more messaging to close with a sale.
Another way your outsourced team can use Moment, or a CRM, is by scraping or gathering large amounts of leads from LinkedIn, Apollo, or another database of potential customers and prospects. These leads can be uploaded into Moment with custom fields, allowing for emailing and building a potential business relationship.
Assisting Web Development
When looking to improve your online presence, business opportunities and conversion rates, it's important to have a well-designed website. You can outsource your web design and development, by hiring remote workers, keeping costs low and productivity high. This will allow you to convert more website visitors into customers, by having a speedier website, better SEO, better call to actions, and an overall optimized landing page.
Moment CRM takes this a step further with free session recording. This allows you to see and understand user behaviours on your website, finding pain points, areas of improvement, broken links or areas where users are falling off. You can even A/B test your website with developers, ensuring your landing page only shows the most converting elements. With these insights, you can build a perfect and optimized website, that ensures long-term success and growth for your business.
Best Free CRM For Outsourcing
In the end, outsourcing business functions such as lead generation, data entry, website development and other marketing activities can be beneficial to your business in terms of costs and overall business growth. You can close more leads in 2023 by using a CRM and hiring employees overseas to conduct your lead gen and marketing campaigns!
Moment is one of the best free CRMs you can use for your small business, as it comes with a free live chat widget, which your virtual assistants can use on your Moment unified inbox. Moment also allows you to launch free marketing campaigns and automation, and improves your website with free session recording!
Don't miss out on improving your business operations, enhancing your customer experience and driving growth! Try Moment today for free, no credit card required!
Need help using or installing Moment? Contact our live chat support!

Happy Chatting! 💬