5 Strategies To Refine Your Customer Experience in 2023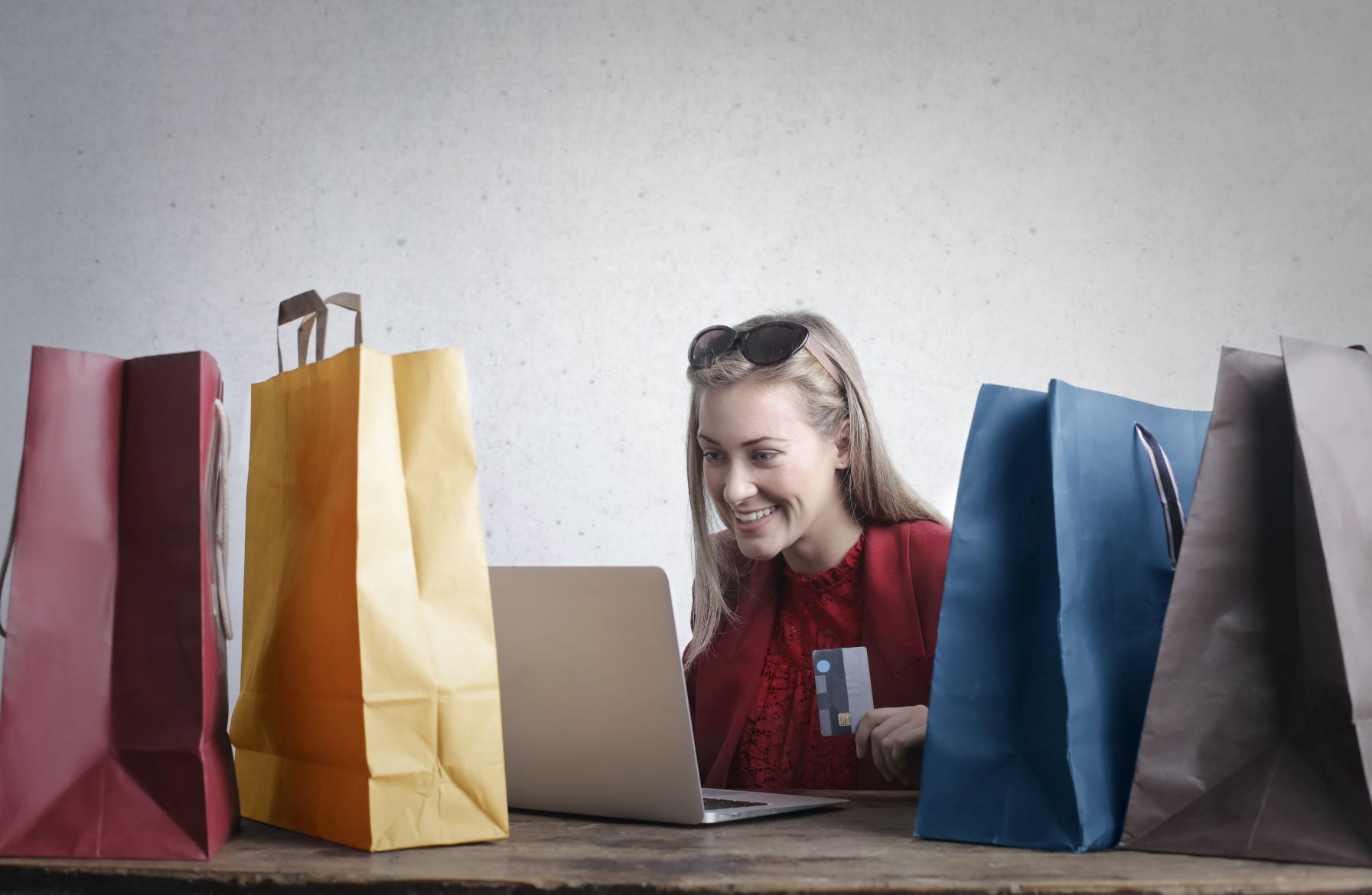 In this blog, we will discuss why customer experience is important in 2023, 5 strategies to refine your customer experience in 2023, and how a free CRM such as Moment, can take your CX to the next level!
The customer experience (CX) refers to the customer's overall perception of interactions that they have with a company throughout their customer journey. It is an important focus for businesses because it directly affects customer loyalty, customer satisfaction and customer engagement. Good customer experiences frequently involve personalized service, quality products or services, exceptional customer support, transparent processes and efficient resolution of customer issues—all opportunities for companies to differentiate themselves from the competition. By understanding customer needs and expectations, businesses can engage with their customers in meaningful ways and create positive experiences that promote loyalty and trust. CX is so important that businesses are investing more in CX than ever. In fact, according to Telus International, about 89% of tech executives said they're going to increase their investment in CX tools and technology.
What is a CRM? CRM software, often cloud tools, are customer relationship management software that help your business handle customers, messages, orders, support, sales and much more. It's one of the best free tools you can add to your website and your technology stack. Since a CRM is a central repository of customer data and is proven to increase profitability, it is a must-have for 2023.
Now that we know what CX is, and what a CRM does, let's get into the importance of customer experience, and how a CRM can improve your customer relationships!
Why is Customer Experience Important in 2023?
Customer experience has always been important, and the trends continue to rise. The old saying goes: "the customer is always right," and it's true. Whoever is spending money in the relationship is the one with the power and/or leverage. Therefore, it's important to provide the best customer experience to the party spending the money, which is usually the customer.
The better your CX is, the more website visitors you will convert into customers, as you will have many more positive case studies and reviews to display on your website and social media. Providing the best value and customer support and experience will ensure repeat business in 2023, and will get you referrals, which reduces your customer acquisition costs. Think about it, if you invest a little more into your CX, you can greatly reduce the amount you spend on ads or other lead generation methods, as customers will be coming in organically through word-of-mouth marketing!
Finally, aside from acquiring more customers at a lower cost, 86% of buyers are actually willing to pay more for a great customer experience! Now that you're hyped up about CX, let's discuss how to improve your CX in 2023.
5 Strategies To Refine Your Customer Experience in 2023:
There are many ways to improve your CX in 2023, and they all boil down to the golden rule of business. Provide more value to your customers. If you are providing the most value you can, and are supporting your customers, you will win your customer's trust and will greatly improve your CX.
Here are our 5 strategies for improving your CX in 2023:
1. Survey Your Customers
In order to improve your customer experience, you should survey them! This allows you to dive into their thoughts and see the issues they're facing with your products or services, and what improvements they would like to see. Asking them directly gives you an understanding of customer needs that can help you provide the best customer experience possible, to stay one step ahead. Not only do surveys give you invaluable feedback, but you should also take the time to analyze response data and turn it into tangible customer experience improvement strategies. This can result in customer retention, successful customer support initiatives, increased customer satisfaction and ultimately more positive testimonials!
The best way to survey your customers is by emailing them. Moment comes with free message and email marketing campaigns, which you should use to email your current customers. Instead of having to manually message or email a large number of clients, you can easily send a campaign to segmented users and customers. As Moment is a CRM, you can easily save survey results in the note section of your customers and will have a history of their messages. You should also check out this article for the top 5 free email marketing strategies of 2023!
2. Resolve Common Issues
The worst thing that can happen in a business is having a customer repeat themselves. You should ensure that recurring issues and problems in your product or service are resolved as soon as possible. With customer retention being key and customer relations so important in today's market, addressing recurring customer issues swiftly and efficiently can take your customer service from mediocre to exceptional in no time. Investing time and effort to ensure customer satisfaction should always be a high priority. With the necessary steps taken to prevent customers from repeating themselves due to unresolved issues, customer loyalty will be sure to follow.
The best way to solve issues on your website, app or product is by finding the issues and faults before they're even brought to your attention. Moment comes with free session recording, which allows you to journey into your customer's website or app visit. You will have a live replay of the interaction your customer is having on your landing page and other elements, which you can use to optimize your business. In fact, you can even A/B test your website with session recording, which will ensure you only display the best version of your landing page possible.
3. Provide Omnichannel Support
Providing customer support via multiple contact points is essential for any business looking to offer the best customer experience. Social media should definitely form part of your customer support offering because your customers are probably already engaging with you on platforms like Twitter and Instagram. Utilizing these platforms gives your customers an easily accessible way to contact you and allows them to interact with you in different ways, which ultimately leads to a better customer experience and greater customer satisfaction.
When it comes to your website, you should use the best free live chat available on the market. Moment's free live chat is connected to your unified inbox and free CRM, which allows you to look out for important customer support messages and delegate them to your team seamlessly. Providing live chat support will surely take your CX to the next level in 2023!
4. Empathize With Customers
As businesses and consumers are preparing for a recession in 2023, it's important to provide the best customer experience possible. Inflation will be causing consumers more stress, therefore you should empathize with your customers, offer deals when possible, and provide more value and the best customer experience possible. As discussed, you can use Moment's free live chat to provide the best customer support and experience in real time, instead of relying on tickets or email forms. By providing your customers with live support, they will be grateful for your business, especially in tougher economic times. Finally, you should also combine your CX with your EX, which is your employee experience. Your employees should be empowered to help more customers, and by improving your CX and business, your EX will improve synergistically as well.
5. Engage Often
Engaging more with your customers is an effective way to enhance customer experience. By actively listening and responding to customer queries, concerns and feedback, you can create a better customer service experience and build customer loyalty. Engaging often with your prospects is a great way to increase sales, as it usually takes multiple touchpoints to close a sale.
Simple measures like sending personalized thank-you emails, offering discount codes on sign-up or following up with customers after their product purchase will go a long way in improving customer relationships; all of which you can do with Moment's free email marketing. CRMs are the best way to improve customer relationships, as they take your engagement to new heights, and with a CRM you will close more leads in 2023. Finally, if your products or services are pricier, CRMs will help you engage and convert more high-ticket customers.
Concluding Thoughts
In the end, customer experience is extremely important, especially in 2023, as consumers are more empowered and informed than ever before. You can improve your CX in 2023 by surveying your customers, fixing common issues in your business or product, providing omnichannel support, empathizing with customers and engaging with them as much as possible.
The best way to do this, and improve your CX in 2023, is by using the best free CRM. Moment comes with a free live chat widget, which is connected to your team's unified inbox. By easily installing Moment on your website, you will also get free session recording as well. This lets you view replays of visitors and customers, so you can greatly improve your CX. Finally, you will also be able to send out free messages and email marketing campaigns, which will improve your sales and customer experience immensely, with little to no investment! These are just some of the benefits of our free cloud CRM.
Take your CX to the moon in 2023 by trying Moment out today, no credit card is required!
Need help using or installing Moment? Contact our live support team.

Happy Chatting! 💬