Top 5 CRM Techniques to Exceed Sales Quotas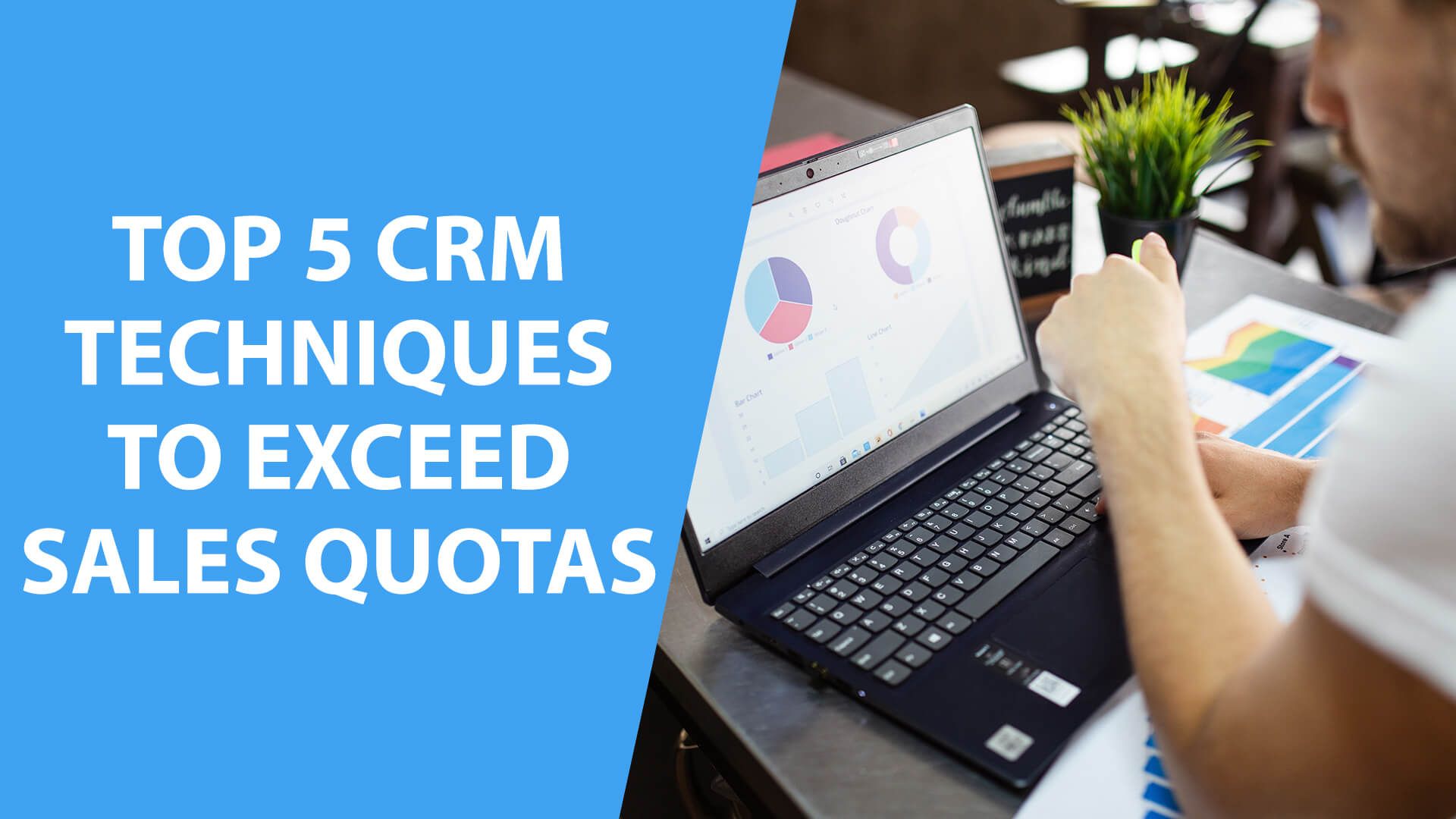 In this blog, we will discuss what a CRM is, 5 different ways a CRM can help you surpass your sales quotas, and finally, the best free CRM to use!
In the ever-growing business world, companies must consistently improve and outperform their competitors. A crucial aspect of this involves exceeding sales targets. Sales quotas enable businesses to track their sales team's performance, set achievable objectives, and align them with the company's vision. When a company surpasses its sales quotas, it generates more revenue and motivates its sales team to perform at its best.
So…what is a CRM, and why is it useful?
CRM stands for customer relationship management, often a cloud software, that you can log into on your browser and store your leads, customers, conversations, files and more. CRMs are one of the best tools you can use for your website, and business. Most CRMs, such as Moment come packed with a lot of features, tools and benefits, which we will discuss! Your company must have a CRM in 2023, if you would like to remain competitive in the marketplace, as CRMs directly improve customer experience, service, retention, profitability, and outreach!
Here are 5 ways a CRM can help you exceed your sales quotas:
1. Automate Sales Outreach
Some CRMs come with automated messaging and emailing tools. By sending out personalized email campaigns, you will be able to increase sales, and reduce customer acquisition costs, as email marketing provides some of the best ROI. CRMs allow you to conduct prospecting, nurturing and closing. Especially when dealing with B2B clients, you should set up drip email campaigns to consistently provide value to the prospects, and take advantage of automation, so no lead slips through the cracks!
Moment comes with free email and message marketing, allowing you to send out mass one-time or sequenced campaigns, improving your sales outreach. With personalization, you can make your copy super targeted and achieve higher reply rates!
2. Engage and Improve Retention
CRMs are central repositories of your prospects, leads and customers. By having conversations and users stored, you can continuously engage with clients, which improves the overal customer experience, and reduces churn. Engaging with leads on a consistent basis allows for a more human connection, improves your retention rate with current customers, and improves overall conversion rates. This is especially true for high-ticket customers, who require more trust and touchpoints to make a big purchase.
Moment's unified inbox and user dashboard allows you to easily see previous conversations and combined with our last point, automation, you can greatly improve retention and acquisition, for exceeding your sales quotas!
3. Provide Amazing Customer Support
Moment comes with a free live chat that lets you directly message prospects, website visitors, and current customers all within your Moment dashboard. Your customer experience will greatly improve by providing customer support in real time, and the retention from handling any complaints will greatly improve your month-to-month sales. Additionally, by providing quick answers to website visitors, more of them will convert into customers, compared to just having a contact form!
4. A/B Test Your Sales Page
Another great way to increase your conversion rate, to help exceed your sales quota is by A/B testing your landing pages and sales pages to convert more website visitors into customers. By finding the most converting website copy, images and CTAs, you will reduce your cost per acquisition, improve your return on investment and ad spend, while building an amazing website.
Moment comes with another great free tool, called Session Recording. You can A/B test your sales pages with session recording, allowing you to convert more customers, see their interactions on your landing pages, and ultimately improve your inbound sales!
5. Share Case Studies and Testimonials
Finally, with Moment's email and message marketing, live chat and unified inbox, you can share, or ask for customer feedback and testimonials. By displaying prominent testimonials and case studies, you will increase the trust with other businesses or customers, and will exceed your sales quotas. Your brand awareness will also improve, by showing case studies on your website and social media.
You should use Moment's free email and message automation to either ask for testimonials, filtering your current customers, or you can share recent testimonials and case studies with leads who are not yet sold on your business!
Best Free CRM For Sales and Support Teams
In conclusion, there are many ways a CRM can help you close more leads in 2023, especially when the CRM comes packed with free tools and features. As a recap, with a CRM you can automate your sales outreach, engage with prospects or customers, provide the best customer support, improve your sales pages and finally share or receive more case studies!
Moment is the best free CRM for a small business, as it comes with a free live chat, session recording, unified inboxes, email and message automation and much more.

Try Moment today for free, no credit card required!
Need help using or installing Moment? Contact our live chat support!

Happy Chatting! 💬