Optimizing Customer Engagement: CRM Features That Improve Touchpoints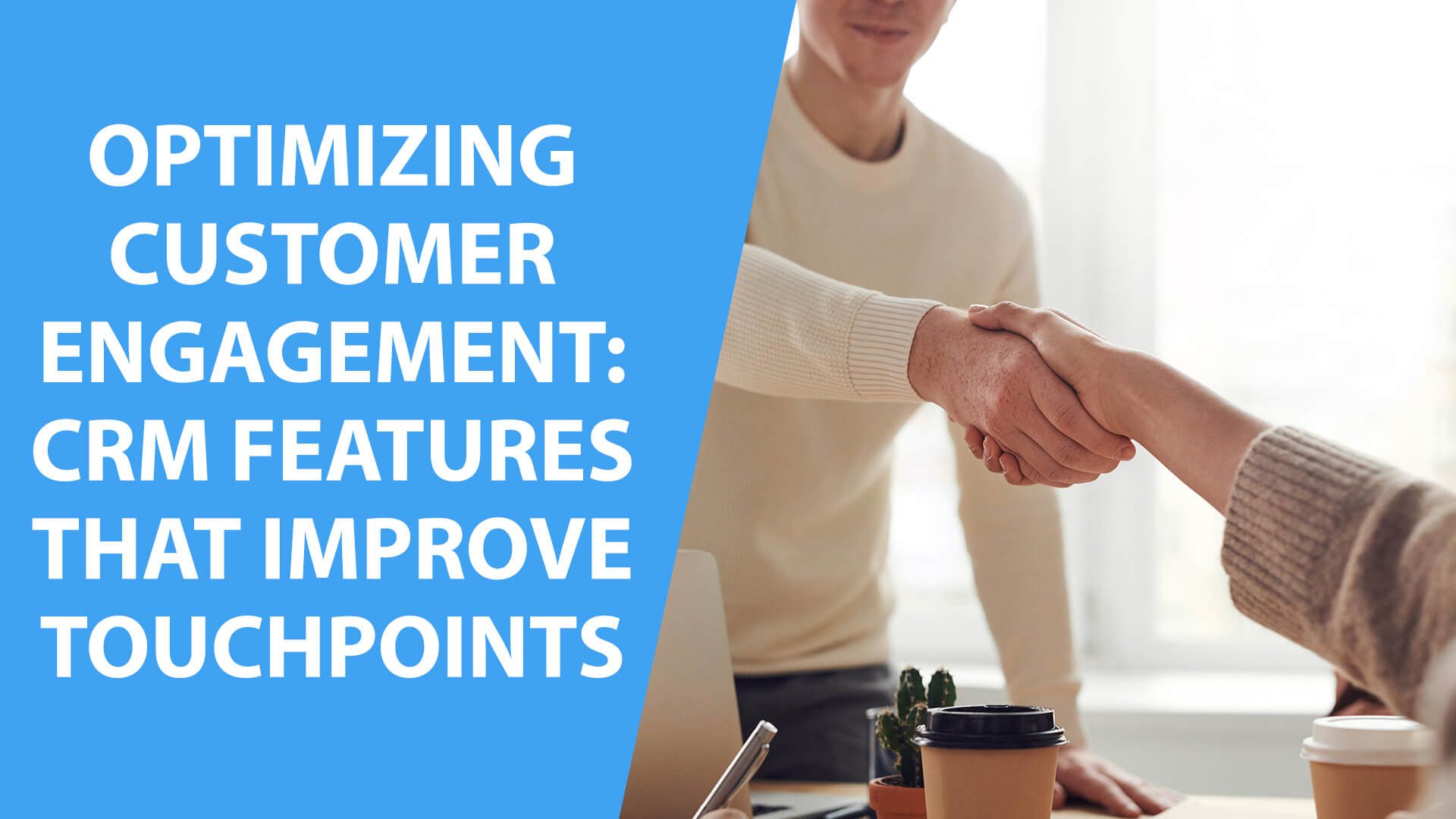 In this blog, we will go over what customer touchpoints are, how a CRM can improve and increase your customer touchpoints, and three features included in Moment, our free CRM, for improving your customer experience!
What are Customer Touchpoints?
A touchpoint represents any instance where a prospective or existing customer interacts with your brand, whether it occurs before, during, or after a purchase. Your business should create an effective customer journey so your customers receive a satisfying experience at each stage. By improving your customer experience and customer touchpoints, you will convert more website visitors into customers, increase repeat customers, and even referrals!
Customer touchpoints improve your customer retention as well, which improves revenue targets and reduces churn. In this blog, we will focus on online interactions, which involve using your website, engaging on social media platforms, being listed in directories and search engines, or communicating via email, all of which will we discuss!
What is a CRM?
CRMs are tools that help businesses manage their relationships with customers. They help companies keep track of the people they talk to, remember their past conversations, and learn more about what customers like. By keeping track of this information, CRMs help businesses understand how customers act, and what they prefer, and find new chances to do business with them. This knowledge helps companies make special experiences for customers and build stronger connections, all while producing more profits. CRMs may come with tools that improve customer touchpoints, which is important, especially when closing high-ticket customers.
Here are three CRM features in Moment that can help you improve your customer touchpoints and experience:
1. Chatting Visitors
Moment comes with the best free live chat on the market. By chatting with customers and prospects in real-time, you are adding valuable and trustworthy interactions as a touchpoint. Customers and prospects will remember the fact that you provided them with timely customer support assistance. Moment's live chat is hooked up to your team's unified inbox, which allows you to easily handle recurring customer complaints and questions, and even delegate your messages to other departments or employees within your organization.
Overall, by live chatting on your website, your customers will feel more connected and heard. This improves your customer experience and inbound touchpoints. Plus, leading to our next point, your leads are saved for subsequent touchpoints and automated marketing campaigns!
2. Sending Targeted Messages
Although many customer touchpoints are from paid sources, such as Google or social media ads, when your CRM is filled with prospects, leads and customers, you can easily add touchpoints at no cost! Moment comes with free email and message marketing, which can help you prospect, send personalized messages to current leads or customers, and take your sales to the next level! Many e-commerce businesses automate their email and message outreach, before, after and during purchases. In fact, email marketing is one of the highest ROI-producing strategies used by companies today. You can use Moment's free marketing automation to increase your testimonials and reviews too, once a sale has occurred. Finally, you can send promotions, referral programs and other campaigns, all within your Moment dashboard. You should also check out our guide on the best free email marketing strategies to use in 2023!
3. Improving Your Landing Page
Your landing page serves as a key point of interaction for your customers. To improve conversion rates, and customer touchpoints, it is crucial to create a well-crafted and optimized landing page. Keep the preferences and needs of your target audience in mind while crafting a clear and compelling message. Ensure that the layout and design are visually appealing, well-organized, and easy to navigate for visitors. Furthermore, you should prioritize the customer experience when designing your landing page.
Moment comes with free session recording which allows you to journey into your website visitor's and customer's experience. These live replay sessions are saved on your CRM dashboard, where you can find faults, errors, or areas where users tend to bounce. By A/B testing your website with session recording, you can consistently improve your landing page, conversion rate and call to actions. This will ultimately improve your customer touchpoints and experience, which will take your business to new heights!
The Best Free CRM For Customer Touchpoints
In the end, CRMs can be very useful for customer touchpoints and overall customer engagement. It may be hard to choose a single CRM software, but the best free CRM for a small business is Moment. Moment comes packed with features, from a free live chat connected to your unified inbox to session recording which improves your overall web experience, and even free email and message marketing. All of this is included as a cloud system, so you do not have to download anything or enter any credit card information!

Try Moment today and take your customer touchpoints and experience to the next level!
Need help using or installing Moment? Contact our live chat support!

Happy Chatting! 💬